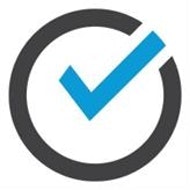 ScheduleOnce
Junior Account Executive
Mobile-App
JOB FUNCTION

Junior Account Executive
COMPANY

ScheduleOnce
INDUSTRY

Mobile-App
LOCATION

Headquarters:U.S.A,U.S.A
JOB DESCRIPTION
We are searching for individuals with a demonstrated interest in technology to join our growing Sales team. An ideal candidate should be a fast learner and be able to understand complex systems. We are looking for someone who thinks independently, complies with standards, and maintains the highest levels of transparency and work ethic.
No previous experience is required. We are looking for qualities, not experience.  As our company grows, so will your opportunities. You will help contribute to the exchange of ideas while we constantly work to advance our product.
Responsibilities:
Evaluate new sales opportunities via email, telephone, and online meetings
Contribute to the improvement of the sales process
Develop long-lasting customer relationships and nurture current relationships
Act as a trusted advisor to new and prospective customers
Review customer requirements to provide the optimal solution for their organization
Troubleshoot technical issues and communicate with customers
Stay up-to-date by reading technical articles and receiving training for new features
Requirements:
Bachelor degree from a top university/college in a relevant field (mathematics, computer science, linguistics, IT, physics, biology, chemistry etc.)
Excellent organization skills, attention to detail, and customer focused
Analytical mindset with the ability to quickly recognize patterns
Able to master new software and systems quickly
Superb writing and communication skills: accurate, focused, and detailed
Productive and excellent at multitasking
Strong interpersonal and numerical skills
 Employment details:
Full time position
100% work from home in a virtual environment
Salary offered is: $30,000-$35,0000 USD annually + opportunity to earn commissions
What we offer:
Dental insurance
Medical Insurance
401K Plan
Paid vacation days
Paid sick days
Opportunity to work from home
Company provided laptop, headset and a phone
The company holds international bi-annual retreats!
Similar Jobs
You may also be interested in these jobs below