Senior Developer / Mobile / iOS / Android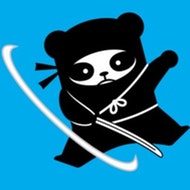 Panda Strike
Senior Developer / Mobile / iOS / Android
Software

Medium
JOB FUNCTION

Senior Developer / Mobile / iOS / Android
COMPANY

Panda Strike
INDUSTRY

Software
LOCATION

Headquarters:Santa Monica, CA,Remote
JOB DESCRIPTION
We're looking for senior full-stack developers with expertise in mobile development, particularly modern iOS and Android.
We also know that there's more to building software than raw technical skill. You play well with others and you've probably worked remotely before. In addition:
Are you able to communicate clearly and constructively?
Do you enjoy taking initiative and responsibility?
Do you have an aptitude for creative problem solving?
This is a full-time (40 hours per week) four month contract position.
Please:
be willing and able to work on a W-2/W-8 basis (versus 1099)
be located within the United States or a US timezone
We're an equal opportunity employer. We celebrate diversity and are committed to creating an inclusive environment for all employees.
If you've applied to us in the past, please don't hesitate to do so again. We may have missed you the first time around or forgotten to follow up (sorry!). We have no dedicated recruiter so it's just us trying to stay on top of everything. 🙂
If you are another dev shop or a recruiting firm, please do not inquire about this opening. We treat all such emails as spam. Sorry, but otherwise we get flooded with emails that make it harder to find the candidates we're actually advertising to find. Thank you.
Apply for this Position
If you can see yourself in this remote role and feel you can add to the ongoing success of In Marketing We Trust, then apply via https://www.pandastrike.com/join/
Similar Jobs
You may also be interested in these jobs below