Solutions Architect – C/Python/React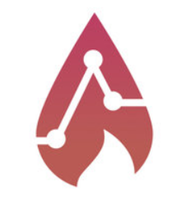 Analytics Fire
Solutions Architect – C/Python/React
Software

Small
JOB FUNCTION

Solutions Architect – C/Python/React
COMPANY

Analytics Fire
INDUSTRY

Software
LOCATION

Headquarters:Palo Alto, CA,NORTHAMERICA
JOB DESCRIPTION
Job Description
Analytics Fire builds custom data analytics software for the solar power industry. We're looking for a hands-on Solutions Architect to help us scale our execution to support additional new high-tech sectors.
Analytics Fire is a deeply technical engineering organization. Most of us are software engineers and spend the majority of our time on heads down engineering activities like coding. Our goal in creating this position is to expand our small client-facing team with a unique person that has both the personality and the technical skill set to collaborate directly with clients and senior members of the technical team in order to help steer technical decision making and requirements gathering, especially early in the project lifecycle.
This position is similar to that of a technical Program Manager, but you will be much more involved in the technical details and hurdles around software deployments and releases than a traditional Project Manager would be. Our ideal candidate is a current or former embedded Software Engineer, full stack Software Engineer, or Data Engineer that has been previously trained as a Program Manager or is willing to be trained in formal Program Management processes.
As a small company, Analytics Fire is able to tailor roles around the strengths of our individual team members. We will tailor this role to your specific technical background. However, it is a hard requirement that you are able to support the following 3 types of responsibilities:
(a) Represent Analytics Fire software engineering teams in client-facing interactions (and sometimes interactions with potential clients)





(b) Technical writing responsibilities such as documenting requirements, project plans, system architecture, etc.





(c) Making meaningful contributions to the execution of complex software projects.
For reference, here is a list of some technologies we are currently actively using on a day-to-day basis:
Front-end: JavaScript / React / Angular





Back-end: Ruby / Python / Node.js





Embedded: Embedded Linux, Yocto, C, MQTT





CV: OpenCV, PCL, object identification and tracking





ML: TensorFlow, OpenCV, adaptive parametric modeling, ADTs, N-Dimensional Transforms





Modern software techniques: RESTful APIs, SOA, PaaS, etc





Agile collaboration and DevOps tools: Github, Trello, Slack, Chef, Ansible, Docker, Vagrant, etc





Other technologies we are currently building with: AWS, GCP, Salesforce platform, ARKit
Your primary responsibility will be to assist in guiding new projects through sales, planning, development, and deployment. This will be accomplished through a combination of client interactions, technical writing, and participation in formal sales, program management, and engineering related processes. Your contributions will naturally be slightly front-loaded towards the sales and planning phases, however you will remain deeply connected to each project through the entire lifecycle in order to ensure conceptual integrity is maintained from design to final implementation.
This is a remote position but is only open to candidates living in the US or Canada. We're flexible about location and hours. We're a really great match for candidate who wants to work hard on interesting projects, while also having flexibility around time and geography.
Skills & Requirements
"Must have" requirements:
5+ years relevant hands-on experience as an embedded Software Engineer, full stack Software Engineer, or Data Engineer, ideally within a commercial startup environment.





Fluency around current modern best practices around software development, data engineering, and DevOps.





Soft skills necessary to navigate and negotiate with multiple teams, both internal and external to Analytics Fire.





Ability and willingness to familiarize yourself with our technical stack.





Superior organization and detail orientation.





Excellent written and verbal communication skills.





Willingness to design, document, and evangelize new engineering processes to meet evolving organizational requirements.
"Nice to have" requirements:
Former work experience or training as a technical Program Management.

Deep technical experience with C, Python, or ReactJS
Apply for this Position
If you can see yourself in this remote role and feel you can add to the ongoing success of In Marketing We Trust, then apply via join-us@analyticsfire.com
Similar Jobs
You may also be interested in these jobs below