​​Lead Sales Development Representative (SDR)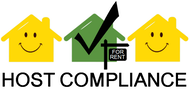 Host Compliance
​​Lead Sales Development Representative (SDR)
B2B

Large
JOB FUNCTION

​​Lead Sales Development Representative (SDR)
COMPANY

Host Compliance
INDUSTRY

B2B
LOCATION

Headquarters:Seattle, Washington,USA
JOB DESCRIPTION
Lead Sales Development Representative (SDR)
Flexibility to work from regional home office. (Must reside within US or Canada)
About You
Are you known around your circle as a highly motivated individual with the ability to build rapport and make friends quickly? Are you proactive and passionate about making an impact? Looking to get your foot in the door to an exciting, fast-paced software company?
About the Position
SDRs are the first live face or voice of our brand – so we are looking for a seasoned, obsessively detail oriented, and technology savvy professional who demonstrates exceptional active listening and communication skills. In joining our rapidly growing local government SaaS startup you will need to become immersed in the short-term vacation rental phenomenon so you can quickly talk to it's challenges to city leaders across North America. Your proficiency in Salesforce and online research will allow you to quickly find and identify the decision makers of municipalities to speak to.
You'll be leading a team and driving execution of marketing designed campaigns, making A LOT of phone calls (40-60 or more per day) and sending tons of emails, following up promptly when planners, code enforcement, tax collectors or city managers inquire about our services. If the lead is qualified, you'll then book a meeting for our Account Executives to go over the services and purchasing steps in greater detail. At this time, you'll then log the appropriate tasks in the system and carry on with your call list.
As the Lead SDR your experience in assigning call down lists, refining messaging and applying local flare campaigns will be essential to the team's success. They will look to you for feedback on what is working and assistance to hone an improve what could use improvement.
We stress that SDRs are expected to sell the meeting, not the product – your position is critical in helping to demonstrate value of the solution and the meeting. You need to be extremely adept at following workflows and processes for A/B testing and welcome change while offering feedback as we work to improve for optimal success. You'll also participate in daily team meetings and attend offsites with the whole team.
This role can be performed from home as long as you have access to a professional work-environment and a fast internet connection.
Personality
Passion for technology and becoming an expert in your field
Entrepreneurial at heart and ability to flourish in a fast-paced, start-up environment
You naturally share ideas and never lose sight that you are part of a team
Comfortable at building relationships with clients over the phone and over email
Enthusiasm for change and a drive for innovation
Love working systematically and following detailed procedures
Keeps track of critical details and maintains quality control
Adept at performing routine work and checking data for accuracy
Enjoy sticking to a strict schedule and keeping organized
Required
1+ years previous Lead SDR experience
1+ years experience with Salesforce.com
1+ years sales experience at a SaaS or Enterprise Software company
Stellar computer and internet skills
Excellent grammar and spelling
Engaging verbal and written communication skills
Ability to train, motivate and provide direction
Bonus Points for
Salesloft experience
Local government experience
Bachelor's degree or Diploma (Sales or Marketing preferred, also accepting part-time students in similar programs)
Hiring Process

We have thought a lot about who fits well on the team, and designed a unique process to help highlight a great fit. We care a lot about innate skills, attitudes and work-ethic. Our hiring process reflect this, and to find the perfect candidate we will test every candidate on the actual skills required to do the job successfully. Each test will require only a small time commitment from you, and we will only ask you to do additional tests if you pass the prior tests. This way we won't waste your time, while making sure that you are the perfect match for the job.
Host Compliance
 is a privately held tech company. Our vision is a world in which the sharing economy works for everyone. We seek to contribute to this by being the leading independent and trusted third party that local governments can turn to for data, tools and impartial advice on how to adopt and enforce Airbnb-style short-term rental related regulations that best serve the needs of all constituents in their communities. You can learn more about us from these new stories in the 
Wall Street Journal
, CNN and Fox News.
The team behind Host Compliance consist of an experienced group of data scientists, engineers and business people with backgrounds from Caltech, Harvard and McKinsey. The company is profitable and it has grown extremely rapidly since launching out of Stealth mode in Q2 2016.
Apply Now
Come join us! If you're up for unlimited career growth opportunities and a career-changing role, we'd love to chat! Please include in your application your resume, references and a cover letter demonstrating why you'd be a great fit for Host Compliance.
Please complete the applicant form (select the Apply button) to apply. Only candidates selected for an interview will be notified.
HOST COMPLIANCE, LLC
1037 NE 65th St #81158
Seattle, WA 98115
Apply for this Position
If you can see yourself in this remote role and feel you can add to the ongoing success of In Marketing We Trust, then apply via https://host-compliance-llc.breezy.hr/
Similar Jobs
You may also be interested in these jobs below