Account Director – 6-Figure OTE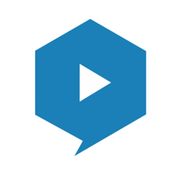 Explainify
Account Director – 6-Figure OTE
B2B

Large
JOB FUNCTION

Account Director – 6-Figure OTE
COMPANY

Explainify
INDUSTRY

B2B
LOCATION

Headquarters:Fayetteville, AR,Fayetteville, AR
JOB DESCRIPTION
About the Job:
You'll write the playbook and focus on revenue growth of an additional $1mm in revenue in 12 months.
Map people within an organization and get introductions throughout.
Take warm relationships to a new level. Take old relationships and reinvigorate them so Explainify is top of mind.
5+ years of impressive, B2B sales experience
Experience navigating large corporate accounts
High level of client empathy. Build confidence and rapport quickly
Thrive in problem-solving and listening to customer needs to find a solution
Asks intriguing questions. Easily draws people in and understands them well. Not always closing
Do the job that needs to be done, even if it falls outside your own comfort zone
Comfortable with a blank canvas because there's no step by step guide
A driven, self motivated learner that doesn't need hand-holding
Persistent despite hearing "no" more than "yes." Even on the hard days
Ambitious and willing to own this role, but still coachable. Not set in your ways
What you gain:
Well here's the good stuff:
Six-figure pay with uncapped commission
3 weeks paid vacation plus paid holidays
Flexible schedule
Then there's the great stuff:
Getting to blaze an entirely new path for a great, young company that people love
Working with people who know who you are and care about you as a person
Your ideas matter. We don't care where the best idea came from as long as we put the best solution in place.
Open leadership style – talk to our founder directly at any time and let him know what you think.
You'll be working in the two greatest markets in the world… Video & Technology
The corporate politics of your current and past sales jobs
The cutthroat, backstabbing and being thrown under the bus
Traditional benefits, but commission makes up for that
Being anonymous in a giant organization. Being lost in the crowd sucks
Having to wear a suit all day. We're pretty casual and creative
If this sounds like you, apply now. Don't forget your video explaining why you were born to do this role.
Apply for this Position
If you can see yourself in this remote role and feel you can add to the ongoing success of In Marketing We Trust, then apply via https://explainify.com/
Similar Jobs
You may also be interested in these jobs below