Account Executive – North America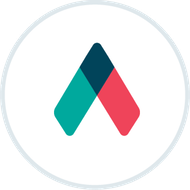 Qwilr
Account Executive – North America
Software

Medium
JOB FUNCTION

Account Executive – North America
COMPANY

Qwilr
INDUSTRY

Software
LOCATION

Headquarters:Sydney, Australia,North America
JOB DESCRIPTION
We're looking for an experienced Account Executive based out of the North America to join our growing global sales team.
At Qwilr, our sales team serves as a trusted advisor for prospects and customers – listening to their needs, clearly explaining what Qwilr is (and isn't), and leading our initial training and onboarding efforts to make sure everyone is successful for the long term.
Note: While you can be located anywhere in North America, you will need to be comfortable working Pacific coast hours so that you can overlap with the team in Sydney. 
Requirements
You have 2+ years of successful selling to SMBs, and have experience working on deals similar in size (1k to 10k ACV) and volume to the ones you'd be working on at Qwilr.
You have worked for an excellent SaaS Sales company. This could be a startup or a big player like Salesforce or HubSpot, but we're looking for someone who has experienced an excellent sales culture.
You are excellent at inbound – but you're not afraid of occasional outbound. We get thousands of inbound leads per month – but there are times that outbound makes sense.
You know your way around a modern CRM. You will need this for your day-to-day, as well as for helping our clients as we embed deeply into CRMs like Salesforce & HubSpot.
You are in sales because you love helping people win. It energises you to work alongside people to improve their business.
You are naturally curious and have a history of learning new things quickly. At Qwilr, our product is always evolving, as is our market. Things will change – you need to be comfortable adapting to that change.
You excel at managing yourself like a successful business. You are highly organised, you set and achieve goals with regularity, you create a great customer experience, and you make your teammates better.
Above all, you're an entrepreneur and are excited by the prospect of building your business and hitting your quarterly and annual goals.
The Simple Benefits 
Competitive Salary & Comp – With uncapped commissions.
Equity – Everyone at Qwilr owns a meaningful stake in our success.
Healthcare – Additional stipend to cover your choice of provider.
Paid leave – We believe in leave. 20 days paid per year. We strongly encourage everyone to take at least one two week holiday per year.
Paid parental leave – 12 weeks for primary caretaker and 4 weeks for secondary caretaker.
Company Retreats – Every year we get together to meet and work in person in an amazing location somewhere in the Pacific (typically near a beach).
Complete transparency – Everyone has access to business metrics and financial information about the company.
Further Education support – We'll cover all courses below $1000 and split the ones above with you 50/50. We'll happily buy you any business books you'd like to read – even if they're outside of your role.
The Real Benefits
Impact
Every member of Qwilr is actively encouraged to input and contribute to the direction of the product and the company. We actually have a formal process around The Big Questions at Qwilr called 
"Group Think"
. Ideas can come from any quarter and shape our whole trajectory.
Work with smart people who care about what they do
We've got that list of impressive backgrounds we can reel off (Google, Microsoft, Campaign Monitor, McKinsey, Harvard etc) – but what you really need to know is this: Qwilr is fierce about finding the best people and providing them an environment to flourish. That means we've got a team of really smart people, who really care about, and take pride, in what they do.
We have a high bar of excellence 
Our first 
principle as a company
 is "Undeniable Bestness". We believe in winning our race by being the best, not throughs hacks, bandaids and shortcuts. This means we have a high bar of excellence at the company. We go back to the drawing board when things aren't right, because we care deeply about the quality of what we produce.
Our Process – What To Expect.
Tell Us Something About Yourself: Together with your CV, send in a Qwilr Page telling us who you are, why you think you would be great for the role, and what your favourite sale was.
Chat with our Talent & Culture Lead: If your Qwilr Page resonates with us, we'll set up a get-to-know-you chat with Elisa.
Chat with a Founder: If you look like a good fit you'll chat with Mark, the Founder who leads our Sales team.
Pitch us Qwilr:  We find that there is no better way to find out if someone will be good for the job than to have them do the job in a simulated environment. We do this in some capacity for all hires across Qwilr. This task will mirror what it's like working with our prospects in a sales call.
Chat with the sales team: As things progress you'll chat with two or three of our Sales & Success team. This will be an opportunity for you to get to know us at a human level, and for us to get to know you.
Why Qwilr?
Qwilr makes it easy for people to express themselves using the web.
We have thousands of customers from over 50 countries, we have an excellent product, our team is doubling in size every year (and our revenue is growing even faster), we are backed by some of the best SaaS investors on the planet, and we are growing like crazy.
Similar Jobs
You may also be interested in these jobs below