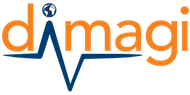 Dimagi, Inc.
Account Executive
Non-Profit
JOB FUNCTION

Account Executive
COMPANY

Dimagi, Inc.
INDUSTRY

Non-Profit
LOCATION

Headquarters:Cambridge, MA,Cambridge, MA
JOB DESCRIPTION
Dimagi is seeking an impact-driven
Account Executive
who is curious, cares deeply, and values quality to join our Growth team, and help connect communities with software that can make a significant difference in their lives.
This role can be based remotely or out of our offices in Cambridge, MA.
A few perks that make this role unique:
This role will be involved in the inception stages of building our sales team and strategy. There will be significant room for innovation, problem-solving, creativity, hands-on experience and learning.
For the right candidate, this role will have 

significant

 room for growth into a sales management position
Who You Are:
Dimagi is hiring an Account Executive (AE) to join our growing sales team. We are looking for someone who is excited to help communities in need, ranging from communities in Sub-Saharan Africa to rural India, and making an impact through their work. The AE will work closely with the CEO and the full growth team (marketing, product, and customer success) based in the U.S. as well as in India.
Our product, CommCare, is used around the globe in some of the world's most underserved communities. The AE will play a critical role in ensuring more people in need gain access to our product. The AE will drive the sales process and engage with qualified leads (users that have confirmed their interest in using our software) to help determine if CommCare can assist the community with their needs. The AE will leverage various marketing and sales tools to convert them to subscribers. The AE will play an instrumental role in providing feedback about our users and products to the other departments of the Growth team and will be responsible for implementing relevant processes to foster this communication.
We are seeking someone who is highly organized, exudes a positive attitude, loves to connect with users and to solve their problems, and enjoys harnessing the power of software technologies.
What You'll Do:
Manage a sales pipeline of potential CommCare customers

Build long-lasting, mutually beneficial relationships with external contacts

Own and execute the Sales efforts in the opportunity phase including:

Investing time corresponding and engaging with members of large organizations, often including senior leaders

Researching and gathering potential client's needs

Scheduling demos and follow-up calls

Conveying the value of our product

Assisting clients with finding the best solution to fit their need

Building custom offerings and driving negotiations
Achieve and exceed quarterly revenue objectives while maintaining activity metrics and a good follow-up of the sales process

Proactively identify upselling or account expansion opportunities

Ensure a smooth transition for our customers to the billing and customer success teams

Use Salesforce to track and prioritize sales activities and to monitor sales outcomes

Support team members with the development of sales forecasts

Proactively identify ways to improve the sales process or new channels to maximize the revenue pipeline

Create new processes as we explore new sources of potential customers

Organize learnings on our users and our products and report to the Growth team on crucial outcomes and insights
What You Must Bring:
2-4 years of sales development experience

A love of connecting with and assisting customers

The ability to be both empathetic and thoughtful when helping clients

Outstanding communication and listening skills. An active listener

Confidence with in-person and web-based presentations including comfort presenting to senior management

A strong ability to persuade and tailor your messaging depending on the audience

Comfortable with data analysis and reporting skills

Rigorous, strong organizational and time management skills

Attention to detail and ability to follow and improve processes

Able to quickly innovate and think on your feet

A curious mindset, ability and willingness to learn and react to and share lessons learned across the organization

Complete fluency in English
Bonus Points:
Full-cycle closing experience in a SaaS / B2B tech environment

Proficiency using CRM systems, such as Salesforce

Prior experience managing a sales team

Fluency in French, Spanish, or additional languages

Experience in the international development sector

Desire to make a social impact
Please note, this job posting has an application deadline of April 23rd.
As a mission-driven social enterprise, the position comes with a starting salary that is more in line with that of a non-profit.  However, we do aim to offer the best benefits possible including:
100% employer-sponsored medical insurance paired with a generous Health Reimbursement Account (HRA) fund

Access to voluntary dental and vision insurance plans

A 401K plan with up to a 4% employer match

30 days paid time off inclusive of holidays

Unlimited sick time, excellent parental leave policy, and a strong focus on work-life balance

Access to a flex-time policy that allows employees to work based on a flexible work schedule

100% employer sponsored Short and Long Term disability insurance

Access to an Employee Assistance Program (EAP) through Magellan Healthcare

10 personal initiative days

Occasional opportunities to travel internationally
Apply for this Position
If you can see yourself in this remote role and feel you can add to the ongoing success of In Marketing We Trust, then apply via https://www.dimagi.com/
Similar Jobs
You may also be interested in these jobs below