Application Development Consultant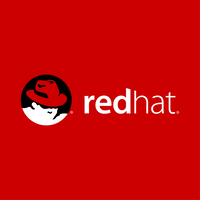 RED HAT
Application Development Consultant
Software

Large
JOB FUNCTION

Application Development Consultant
COMPANY

RED HAT
INDUSTRY

Software
LOCATION

Headquarters:USA,USA
JOB DESCRIPTION
Come work for a company relied upon by most of the Fortune 500 companies in the airline, telecommunications industry, healthcare, and commercial banking businesses. The Red Hat Consulting team is looking for an Application Development Consultant to join us. In this role, you will work with customers to develop enterprise-level production applications focused on Java development, API and integration, and process-driven, rules-based, and container-native applications using our open source offerings and frameworks. As an Application Development Consultant, you will help us build applications that scale to the demands of the modern digital marketplace, becoming an innovative consultant in integration, process-driven development, and cloud-native development. This is a remote position with potential weekly travel to customer sites that can be located anywhere in the U.S. within close proximity to an airport. Successful applicants must reside in a state where Red Hat is registered to do business.


Primary Job Responsibilities

Be part of a fast-growing consulting team, collaborate on solutions, and be receptive to new ideas to facilitate the best use of our offerings and open source technologies
Participate in practical enablement sessions and focus on speed-on delivery of mission-critical applications to our customers using container, microservices, integration, and process-driven solutions
Design, develop, test, and deploy open source software solutions, including Java development, API and integration, process-driven and rules-based, and container-native applications
Contribute to application development and application modernization efforts through agile project delivery
Use your critical thinking skills to tackle tough problems in an innovative way
Constantly learn about new technologies and apply these concepts to customer needs
Become a trusted adviser to our customers, helping them achieve business success in an ever-changing technology landscape
Work closely with product business, product engineering, support, and sales teams to ensure excellent customer experience with Red Hat's offerings
Contribute to the development of repeatable methodologies and tools designed to scale Red Hat's services capabilities, promote repeatable customer engagements, and lower delivery risk


Required Skills

3+ years of Java development experience
Experience with the design, development, testing and deployment of large, distributed, and object-oriented applications
Experience with agile development environments, practicing test-driven development (TDD), pair programming, and open source or code sharing models
Demonstrated experience communicating value, progress, and metrics of key projects to required stakeholders and diverse audiences
Solid written and verbal communication and presentation skills
Exceptional analytical, problem-solving, project management, and planning skills
Willingness to travel for 4 days a week for up to 30-40 weeks a year to customer sites throughout North America (NA)


Red Hat is proud to be an equal opportunity workplace and an affirmative action employer. We review applications for employment without regard to their race, color, religion, sex, sexual orientation, gender identity, national origin, ancestry, citizenship, age, veteran status, genetic information, physical or mental disability, medical condition, marital status, or any other basis prohibited by law.


Red Hat does not seek or accept unsolicited resumes or CVs from recruitment agencies. We are not responsible for, and will not pay, any fees, commissions, or any other payment related to unsolicited resumes or CVs except as required in a written contract between Red Hat and the recruitment agency or party requesting payment of a fee.
Apply for this Position
If you can see yourself in this remote role and feel you can add to the ongoing success of In Marketing We Trust, then apply via https://www.redhat.com/en/jobs
Similar Jobs
You may also be interested in these jobs below