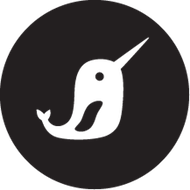 DockYard, Inc.
Business Developer
Software

Medium
JOB FUNCTION

Business Developer
COMPANY

DockYard, Inc.
INDUSTRY

Software
LOCATION

Headquarters:Boston, MA,USA
JOB DESCRIPTION
DockYard is hiring a Business Developer to identify and secure new partnerships in the web application development space. This is an excellent opportunity for anyone interested in joining a rapidly growing professional services consultancy on the forefront of new tech. We work with some of the world's largest brands (i.e., Apple, Netflix) to design and develop their most ambitious projects.
As an early member of an evolving Business Development team, you will play an integral role in helping DockYard continue on our high-growth trajectory. From  establishing new partnerships, to ensuring the successful delivery of projects in an account manager capacity, the Business Developer position will provide a diverse range of responsibilities.
The right candidate will be entrepreneurial with a proactive approach to her/his work, but also possess a "team-first" mentality. This individual will be genuinely interested in the digital product development lifecycle and will be excited to tailor new project opportunities to the services DockYard provides.
A sample of some of the responsibilities:
Qualifying inbound leads received through dockyard.com.





Stewarding potential projects from the lead stage, to proposal development (alongside design, engineering, project management), through contract negotiation, to project kickoff.





Serving in an account management capacity for existing clients.





Supporting outbound BD efforts through research, list-building, and outreach.





Drafting weekly invoices.





Completing other detail-oriented tasks that may be repetitive.
Prior experience in professional services – especially account management, sales, product management, or project management – is highly desirable; however, given the specialized nature of DockYard's services and the complexity of our engagements, we anticipate a fair amount of ramp up time for new Business Developers. Applicants should be hungry to learn and unabashed about asking questions early on.
As a remote company, it is important that applicants be comfortable with modern tools for communications (e.g., Slack), productivity (e.g., GSuite), project management (e.g., Asana, Atlassian suite, Trello), and relationship management (e.g., CRM). This position requires a clean, quiet work environment suitable for video conferencing, attire that mirrors our clients' dress code, and a sense of good "digital etiquette." This role will require intermittent travel.
Apply for this Position
If you can see yourself in this remote role and feel you can add to the ongoing success of In Marketing We Trust, then apply via https://dockyard.com/careers
Similar Jobs
You may also be interested in these jobs below