Business Development Representative – North America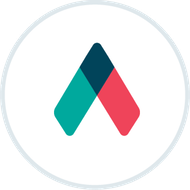 Qwilr
Business Development Representative – North America
Software

Medium
JOB FUNCTION

Business Development Representative – North America
COMPANY

Qwilr
INDUSTRY

Software
LOCATION

Headquarters:Sydney HQ, remote role,North America (or similar time zones)
JOB DESCRIPTION
We're looking for a business development representative based out of North America to join our growing global sales team. This is a role for someone ambitious who is early in their career.
You will help new Qwilr trial users have an excellent first experience, reaching out to them quickly, and offering friendly and helpful advice and guidance.
It will be your job to help them understand Qwilr, remove any early roadblocks and ultimately help them quickly get real value from our product. Trial users that have the potential to be large Qwilr customers will be shared with the local Account Executives – smaller trial users who would make great Qwilr customers will be yours to close.
Note: This is remote North American role – but you will need to be comfortable working mainly PST hours.
What we're looking for:
You are naturally curious and have a history of learning new things quickly. At Qwilr, our product is always evolving, as is our market. Things will change – you need to be comfortable adapting to that change.
You are eager to try new things, to learn and to adapt as things change. This role will work on problems that have not yet been solved. To do so will require flexibility, intelligence and the ability to adjust your approach as needed.
You excel at managing yourself like a successful business. You are highly organised, you set and achieve goals with regularity, you create a great customer experience, and you make your teammates better.
You love talking to people – and are excited about Qwilr. We get thousands of inbound leads per month and you'll be telling them about Qwilr every day.
You are interested in sales because you love helping people win. It energises you to work alongside people to improve their business.
Above all, you're an entrepreneur and are excited by the prospect of building your business and hitting you and your teams goals.
Still not sure what to highlight in your application?
1-4 years of work experience (we're looking for people early in their careers)
Past experience dealing with a high volume of customers on a daily basis
At least 1 year of experience in a sales capacity
We love numbers, so feel free to include activity targets or sales targets/ achievements in previous roles.
Similar Jobs
You may also be interested in these jobs below