Calling all Data experts! Earn extra cash doing freelance work from home.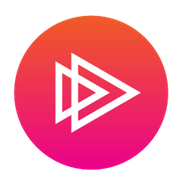 Pluralsight
Calling all Data experts! Earn extra cash doing freelance work from home.
Software

Large
JOB FUNCTION

Calling all Data experts! Earn extra cash doing freelance work from home.
COMPANY

Pluralsight
INDUSTRY

Software
LOCATION

Headquarters:Utah, USA,UTAH
JOB DESCRIPTION
We know what you are thinking: "This sounds too good to be true." Hate to break it to you, but it's not. Pluralsight is looking for the best data experts to teach the next generation by creating online courses and writing assessments so our learners can measure their skill level.
Here's some more good news: Because this is freelance work, our experts can work where and when it's convenient for them. Midnight in your PJs? Check. Ten in the morning from your favorite coffee shop? You bet. You have the chance to use your knowledge to make some extra money through a great side gig. You can also build your portfolio and expert status in the data community.
Reasons to Apply 
Rather than just give you a cursory list of all the great reasons to partner with Pluralsight, we thought we'd share a few that might be important to you:
Networking is everything and you will join one powerful network! Meet with the best technologists in the industry and combine your brain power to create the best blueprints and work on writing and reviewing assessments together.
You'll be a part of something bigger than yourself. Join a revolution that shapes the future of technology. Help us create the creators who will deliver technology that lifts the human condition. Your contributions will help save lives, transform living conditions and deliver new opportunities.
Did we mention that you get to work at your convenience? We know we've said it before, but we think it's a pretty nifty way to earn some dough.
About the Job 
Interested? We're looking for technologists with these qualifications:
A strong background in data (you probably saw that one coming).
Experience in teaching others technical skills.
A talent for clearly and concisely expressing ideas in question form.
A strong command of the English language and the ability to use it to write questions that feature correct spelling and grammar.
About Pluralsight 
Founded in 2004 and trusted by Fortune 500 companies, Pluralsight is the technology learning platform organizations and individuals in 150+ countries count on to innovate faster and create progress for the world.
Working at Pluralsight 
At Pluralsight, we believe everyone should have the opportunity to create progress through technology. That everyone should have access to the skills of tomorrow. That technology can make the world a better place. Through the work we do every day, we empower the people who power our world.
And we don't let fear, egos or drama distract us from our mission. We're adults, and we treat each other that way. We have the autonomy to do our jobs, transparency to eliminate office politics and trust each other to do the right thing. We thrive in an environment with creativity around every corner, challenges that keep us on our toes, and peers who inspire us to be the best we can be. We bring different viewpoints, backgrounds and experiences, and united by our mission, we are one.
Be yourself. Pluralsight is an equal opportunity employer. All qualified applicants will receive consideration for employment without regard to race, color, religion, gender, gender identity or expression, sexual orientation, national origin, genetics, disability, age or veteran status.
Apply for this Position
If you can see yourself in this remote role and feel you can add to the ongoing success of In Marketing We Trust, then apply via https://www.pluralsight.com/careers
Similar Jobs
You may also be interested in these jobs below