Community Manager & Growth Marketer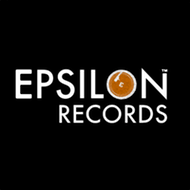 Epsilon Records
Community Manager & Growth Marketer
Marketing

Small
JOB FUNCTION

Community Manager & Growth Marketer
COMPANY

Epsilon Records
INDUSTRY

Marketing
LOCATION

Headquarters:Los Angeles, CA,North America
JOB DESCRIPTION
Empathy.FM is a radio show focused on exposing dance mixes featuring techno, deep house, and Italian disco with strong influences from the Dutch underground scene. The show is produced by local Los Angeles radio disc jockeys in conjunction with The Epsilon Record Company.
Build and nurture the Club Empathy community and build a strong friendly vibe and company culture in the co-op and amongst the artists, the following will be vital and requires a self-motivated detailed oriented person who LOVES music:

Write, edit, and publish weekly newsletter
Engage with social media accounts and increase follower counts
Maintain and develop slack community
Respond and filter emails and escalate as needed
Listen to submitted music, contact artists and build relationships, and make a final yes/no determination if we want to publish an artist
Additional responsibilities include:
Develop comprehensive, measurable social media and content strategy based on business priorities and community needs
Design and implement measurable marketing plans to promote content
Use data to design and implement short and long term content strategies
Community management (e.g. Facebook, Instagram, Twitter)
Responsible for health of community and experience of being a member. Members should enjoy and feel empowered by our content.
Create, design and produce content including, but not limited to, social media, email, video
Experience/Requirements

3+ years of community management experience
1-2 years of marketing experience strongly preferred
Experience creating content for different social media channels
Experience with Google Analytics, Google Tag Manager, Google Search Console required
Basic understanding of SEO
Project management experience required
Passion for building and nurturing artist communities
Passion and understanding of Epsilon Records mission and values.
Excellent attention to detail
Strong communication skills
Ability to adapt and work independently
This is a part-time, remote position. US applicants only.
To Apply, send a resume and cover letter to careers@epsilonrecords.com
Note: you. must be obsessed with Techno & Deep House music.
Similar Jobs
You may also be interested in these jobs below