Customer Service and Sales Lead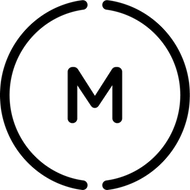 Moment
Customer Service and Sales Lead
Mobile-App

Medium
JOB FUNCTION

Customer Service and Sales Lead
COMPANY

Moment
INDUSTRY

Mobile-App
LOCATION

Headquarters:Seattle, WA,USA
JOB DESCRIPTION
The Role 
We are looking for someone to lead our customer direct, sales and service team. This isn't your typical service team, instead it's a group of people who take service to a new level in helping our customers to buy the right gear, learn more photography, and book new trips. We call this team Moment Guides and we're looking for someone to scale this group from a few to dozens of full-time people.
What you will be doing: 
+ Developing a full-time and part-time team of Moment Guides who handle inbound requests, while building 1:1 relationships with our best customers. 
+ Develop and improve our direct to customer service methodology. 
+ Recruit, coach, and mentor new Moment Guides. 
+ Create and manage both a forecast and a team budget. 
+ Define, track, and measure success for the team. 
+ Define and install inbound and outbound messaging tools for the team to scale 
+ Ensure the service platform can expand with part-time Guides during the holiday season. 
+ Work across the teams to support launching new gear, apps, and travel.
You need these qualifications: 
+ We're looking for someone with experience running either a consumer sales or service organization. 
+ A passion for photography and travel. 
+ 4+ years running a direct customer sales OR service organization. 
+ Either a service org over 300K annual requests or a sales org over $10M in annual revenues.
+ Competent in excel and managing forecasts. 
+ Experienced in selecting and installing sales / service tools. 
+ Organized, detailed, and direct communicator.
Compensation And Benefits 
+ We keep it simple. 
+ A salary 
+ Medical insurance or $550 per month to do what you want. 
+ A free Moment Trip every year. 
+ Moment gear. 
+ A $500 stipend per year to spend on your own equipment. 
+ Three company offsites per year. 
+ Unlimited vacation.
Are you in? 


Apply on Angel List: https://angel.co/moment-2/jobs/478416-customer-sales-and-service-lead
Apply for this Position
If you can see yourself in this remote role and feel you can add to the ongoing success of In Marketing We Trust, then apply via https://www.shopmoment.com/careers
Similar Jobs
You may also be interested in these jobs below