Customer Success: Latin America, Fluent English, PT or FT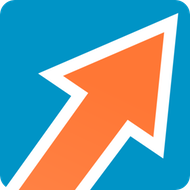 Custody X Change
Customer Success: Latin America, Fluent English, PT or FT
Consultancy services

Small
JOB FUNCTION

Customer Success: Latin America, Fluent English, PT or FT
COMPANY

Custody X Change
INDUSTRY

Consultancy services
LOCATION

Headquarters:Utah, USA,Latin America
JOB DESCRIPTION
I'm hiring a Customer Success Agent to do all of the customer support/service, proactively outreach to new customers, and collect and aggregate feedback so we can improve the customer experience of our product. This can be either a part-time or a full-time role, anywhere from 20 to 40 hours per week.
This is a great time to join our team for this role because we are going through a product transition. We are transitioning away from selling downloadable software as a one-time purchase, to selling an online web-app as a subscription. This involves completely changing our customer journey, and our customers need your help!
Our customer service load isn't very high so you can spend time to really understand the nuances of the questions. This also means that you will need to be proactive in how to best use your time through means such as improving onboarding and the customer journey. This is not a role where you just answer a few customer questions with a canned script. This is a role where you deeply understand the customer and get to improve the experience, while you assist customers along the way.
We are based in the US, but you will be paid in your local currency at an equivalent of USD $8-9 per hour. For example, if you live in Brazil, your pay would start between 30-34 BRL per hour. Or if you live in Mexico, your pay would start between 160-180 MXN per hour. If you are a US citizen traveling and living abroad, we'd just pay you in USD.
Your role will include:
Inbound support: email, live chat, phone
New customer outreach: checking in with customers and helping them onboard
Usability problem discovery: documenting and reporting on the common problems
Proactive work on process improvement
I'd like to hire you if you:
Enjoy helping customers solve problems
Are a great listener and you write things down
Are good with computers
Can stay on task without supervision and work independently
Have native English fluency
Live in Latin America
Want to work from home in a long-term, full-time position
And we get along; to see the team you'll be joining, visit our about us page
My company is called Custody X Change. I've been working on the business since 2004. We sell a web application that creates child custody schedules and parenting plans. It also helps families make difficult decisions post-divorce/separation, and facilities communication between two parents who may not get along very well anymore. All of this reduces a lot of conflict and saves people a ton of money in legal fees.
If you want to help people understand how to use a genuinely helpful product, and join a small, distributed team, then we should talk.
To apply, email me at careers@custodyxchange.com, and:
Include your resume in PDF format
Somehow use the word "pepper" in the subject of your email
Answer the following 5 questions in your email, in this order:
Where do you live and what's your city like? (50-100 words)
Why will you do well working independently and proactively, with limited supervision? (50-100 words)
What's your story on how you learned English? And if you didn't learn it as your first language, what was your TOEFL or IELTS test score? (50-100 words)
What experiences do you have that would be relevant for this position? (50-100 words)
How many hours per week do you want to work, and what do you think about the starting salary? (50-100 words)
Note: agencies need not apply; I'm looking for an employee to join our team.
Thanks,
-Ben
P.S. I want you to be happy working for me. I'll pay you a good salary and you can work normal hours. I care about results, not bureaucracy
Apply for this Position
If you can see yourself in this remote role and feel you can add to the ongoing success of In Marketing We Trust, then apply via Latin America
Similar Jobs
You may also be interested in these jobs below