Customer Success (Support) Team Member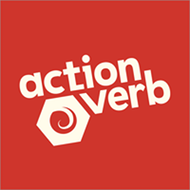 Action Verb
Customer Success (Support) Team Member
Software

Medium
JOB FUNCTION

Customer Success (Support) Team Member
COMPANY

Action Verb
INDUSTRY

Software
LOCATION

Headquarters:Las Vegas, NV,USA
JOB DESCRIPTION
Do you enjoy troubleshooting technical issues and are detail-oriented? Are you able to communicate technical information simply and easily to technical and non-technical customers?
If so, we'd like you to learn about Files.com!
At Files.com, we believe that providing great customer support is a matter of integrity.
We won't feel good about the product we've built if customers can't figure out how to use it, if it has incomplete documentation, or if bugs don't get resolved.
So we invest heavily in our Customer Success team with the goal of being overstaffed so that our customers get the best experience possible.
Our Customer Success (Support) Team's name reflects its primary goal: maximizing our customers' success.
Daily responsibilities in pursuit of this goal include responding to customer product inquiries and providing technical support.
You will will help triage customer reported issues and respond to them via phone, email, and chat.
In addition to providing customized solutions and recommendations, you will be asked to track recurring issues and report them to the appropriate team or individual.
You can further specialize in things like technical documentation, internationalization, and knowledge-base once hired into this role.
Minimum Qualifications:
Bachelor's degree or relevant experience.
5+ years of Customer Support / Service experience for a SaaS or technical business services company.
Ability to communicate technical information in a simplified, easy to understand manner.
Excellent written and verbal communication skills.
Top-notch customer demeanor.
Preferred Qualifications:
10+ years of Customer Support / Service experience.

Knowledge of hosting-related topics and technologies like TCP/IP, IP routing, DNS, FTP, HTTP, Email, Firewalls, SSL/TLS, Unix, or Linux.

Experience working on a remote team.
Similar Jobs
You may also be interested in these jobs below