Customer Support & Profile Moderation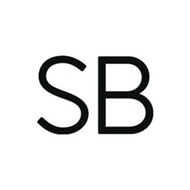 Secret Benefits
Customer Support & Profile Moderation
Mobile-App

Small
JOB FUNCTION

Customer Support & Profile Moderation
COMPANY

Secret Benefits
INDUSTRY

Mobile-App
LOCATION

Headquarters:The World,The World
JOB DESCRIPTION
There are no benefits and the pay won't buy you a yacht. The work may be tedious with dating profile reviews and often answering similar support questions. At times you will lose faith in humanity and wonder how the asker gets by each day. If you need your social life packaged in a meal-deal with your work, prepare to be underwhelmed.
If you're still reading, this might be your dream job. Our dating site users are in need of your TLC. You will send support emails that help them succeed in finding matches, and ensure they don't have a Kardashian as their profile pic. Repetitive clichés will amuse you. The photos that make you wish iPhones never had cameras will morbidly fascinate, rather than offend.
If customer service is your passion, perfect! More likely it's not, but this job will free you to follow it.
You'll be working up to 40 hours a week with flexibility – our customer support team aims to respond to queries in the shortest time possible between 6am and 8pm EST Monday to Sunday so some weekend work is also involved, but we share the case load so that you don't step away from the computer wanting to run into the woods never to be seen again.
Put in the work without someone having to prod you, and you can have a great time. Prove yourself and join the ranks of our core team that has been together for years. Our small team is distributed globally. We get shit done but don't take ourselves too seriously. We are not a startup and measure success by the apparently-unsexy metric of making more money than we spend. We don't use words like 'disrupt', and implemented our 'exit strategy' when we escaped the confines of the 9-5 tedium and commute.
If you were mildly entertained, or want a job, we would love to hear from you!
*Candidates from the UK, Ireland, South Africa and Canada are invited to apply for this position.*
Apply for this Position
If you can see yourself in this remote role and feel you can add to the ongoing success of In Marketing We Trust, then apply via https://www.secretbenefits.com/
Similar Jobs
You may also be interested in these jobs below