Customer Support Representative: MST and PST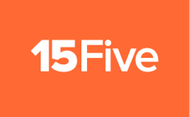 15Five
Customer Support Representative: MST and PST
B2B

Medium
JOB FUNCTION

Customer Support Representative: MST and PST
COMPANY

15Five
INDUSTRY

B2B
LOCATION

Headquarters:San Francisco,PST
JOB DESCRIPTION
Customer Support Representative
15Five is a fundamentally new way for businesses to unlock the potential of their entire workforce. Through a lightweight weekly check-in, 15Five delivers everything a manager needs to impact employee engagement and performance, including continuous feedback, objective (OKR) tracking, peer recognition, 1-on-1s, and reviews. Over 1,200 forward-thinking companies on lists like Best Places to Work and INC. 5000 use 15Five to scale their culture and bring out the best in their people.
We are looking for a 
US-based
experienced professional to join our Customer Support team. This is an entry-level role with room to grow. Customer support experience is not required but preferred.
Preference will be given to candidates in Denver, CO.
Not required.
Salaried position, but must be able to work these hours:
Monday- Wednesday 8 am – 6 pm MST
Saturday & Sunday 11 am – 4 pm MST
You are:
 adaptive, have proven ownership over work or projects, a self-starter, highly reliable, a great communicator, an educator and passionate about 15Five's mission and vision
Your day would involve:
Being the 15Five product expert for both customers and internal teammates.
Helping clients and teammates via chat, email and real-time discussions using research, debugging, tools, processes, detailed error reporting, and documentation.
Troubleshooting tough customer issues that often deal with edge cases.
Observing and communicating opportunities to make our product & services better for our customers.
Authoring and updating internal and customer-facing documentation.
Creating issue tickets and managing customer expectations regarding technical issues.
Must-have skills:
Empathy, patience, and sense of humor.
Experience working primarily in a customer-facing role
Excellent communication skills. We're a distributed team offering email and live chat support, so frequent and clear written communication is a must-have.
Great troubleshooting skills.
A self-driven work ethic where you take initiative and prioritize time effectively.
Burning curiosity and the desire to learn.
Consideration of the 24/7 nature of support and an ability to shift work hours as needed.
Fluency in written English is a requirement; additional written languages can be beneficial.
Diversity:
15Five provides an environment where people are able to be their best selves. We show respect and empathy to those with whom we interact. Diversity typically includes, but is not limited to, differences in race, gender, sexual orientation, gender identity or expression, political and religious affiliation, socioeconomic background, cultural background, geographic location, physical disabilities and abilities, relationship status, veteran status, and age.
Benefits:
Competitive salary
Open vacation policy.
We cover all the costs of company travel! Your team will get together at least once a year in locations around the globe.
Work from anywhere.
We happily provide or reimburse hardware and software you'll need, as well as books or conferences that promote continued learning.
Company-sponsored health insurance.
Open parental leave (includes maternity, paternity, and adoption).
Mac Laptop
How to apply:
We care deeply about our customers and our culture. If you believe you can add value to our team 
and
 you can work the hours listed, please fill out the form on a page below. Include your resume and a short letter explaining why you think you are the right person for this role. In this letter, please include:
1) Examples of times you have exemplified at least 1 of our company values.
2) A funny story or fact about yourself that helps us get to know who you are.
There is space to grow and increase responsibilities at 15Five if you can prove valuable to our team and mission.
Apply for this Position
If you can see yourself in this remote role and feel you can add to the ongoing success of In Marketing We Trust, then apply via https://www.15five.com/careers/
Similar Jobs
You may also be interested in these jobs below