Customer Support Specialist – 100% Remote (US East Coast, UK, Central Europe)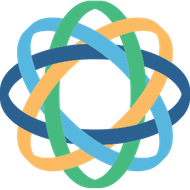 Close.io
Customer Support Specialist – 100% Remote (US East Coast, UK, Central Europe)
Marketing

Medium
JOB FUNCTION

Customer Support Specialist – 100% Remote (US East Coast, UK, Central Europe)
COMPANY

Close.io
INDUSTRY

Marketing
LOCATION

Headquarters:100% Remote-First,100% Remote-First
JOB DESCRIPTION
About us!
We are a ~30 person entirely remote team building the sales communication platform of the future. We've created a next-generation CRM that eliminates manual data entry and helps sales teams close more deals. Join our support team to empower salespeople.
Support @ Close.io …
We're a part of Close.io's wider Revenue Team, which also includes the Sales and Customer Success teams. We'll often collaborate with the Sales or Success team on customer issues. Having a good sense of sales opportunities and churn risks is crucial.
Our focus is email support. We're not currently doing chat support, and only use phone calls and/or screen shares when an issue cannot be solved efficiently over email.
We have a comparatively low ticket volume, with a high proportion of technical tickets and complicated workflow related challenges. Macros / canned responses are an occasional tool, not a crutch. We do a lot of writing. The emphasis is on a consultative approach and providing individualized responses to customers.
We're a team of three people and work in a shared ticket queue. There's no traditional ticket escalation or ticket assignment.  If a technical problem cannot be solved internally, we work directly with an engineer.
You'll have a high level of independence and responsibility immediately, and be expected to manage your own time. Our main focus is the support ticket queue, but you're also free to create and champion your own side projects (writing new support content, creating a feature proposal for the product team, etc.)
Must haves …
Work schedule based in one of the following timezones: US eastern time (UTC-5), UK time (UTC±0), Central European time (UTC±0)
Experience working in a remote environment ( communicating asynchronously over slack, zoom, email, etc.)
Native-level English proficiency and able to easily communicate with customers over email, chat, and phone
Ability to break down complex concepts into concise and well-written content
Bonus skills / attributes …
Experience in a field focused on customer / client relationships (e.g. customer support, business development, tutoring, teaching, counseling, sales, account management)
Undergraduate degree in computer science or equivalent
Junior level experience as a software engineer or web developer
Experience writing or formatting online content
Strong knowledge of Python
Why work with us?
Work remotely and create your own schedule (we believe in trust and autonomy)
Enjoy face-to-face time with the whole team on all-expense paid retreats 2x year.
Experience building a truly successful SaaS company with a dedicated, small  team where you can have a huge impact
Above market salary
Excellent medical  & dental coverage, including 99% paid premiums and HSA option (**US residents)
Matching 401k (**US residents)
Apply for this Position
If you can see yourself in this remote role and feel you can add to the ongoing success of In Marketing We Trust, then apply via https://jobs.lever.co/close.io/
Similar Jobs
You may also be interested in these jobs below