Customer Support Specialist – North America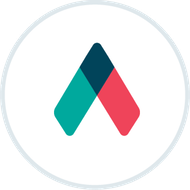 Qwilr
Customer Support Specialist – North America
Software

Medium
JOB FUNCTION

Customer Support Specialist – North America
COMPANY

Qwilr
INDUSTRY

Software
LOCATION

Headquarters:Sydney, Australia,Sydney, Australia
JOB DESCRIPTION
We built a beautiful Qwilr page for this job here: 
Qwilr's growing remote Support Team in North America is looking for an experienced support specialist.
We're specifically looking to cover support during Pacific time (9am – 6pm).
This role will be broad and will include helping Qwilr customers navigate our product and troubleshoot primarily via email support as well as writing documentation and creating how-to videos.
The Day-to-Day
This role will be a balance of customer support and documentation. This would include:
Being the first point of contact for customer questions. This is mainly email based, but may be extended to chat or phone support in the future. 

Occasional outbound phone calls are required

Writing user documentation and creating helpful videos so our customers can find answers 24/7.
Investigate technical issues and see them through to resolution. This includes technical troubleshooting, bug reporting, helping to set priorities, and always keeping the customer in the loop and setting expectations.
Contribute customer feedback

. At Qwilr the customer's voice matters and everyone working with customers is able to help funnel that feedback right back into the product.
Work with your team members 

to constantly improve the customer's experience. You'll have a real voice in making the product better.
Requirements
You have at least 2 years of experience with support and documentation.

You have ideally worked remotely previously.

You are a

 

trusted person for technical troubleshooting

 

in your company
You have

 

written many help docs

 

(and are fantastic at it!)

You live in North America and can work Pacific Time hours

Additionally, you are…
A talented writer and communicator.
So much of this role involves writing, so great English writing skills are a must. You can communicate complex topics in a friendly way, both with customers and internally.
Empathetic towards customers
and can easily put yourself in their shoes. You realize that not everyone has the same skill set and that people sometimes make mistakes. You make customers feel empowered after interacting with support and not feel foolish because of a small mistake.
A keen problem solver.
 Qwilr works hard to make the software easy to understand, but sometimes customers want to do things that take a bit of thinking. We're looking for someone who loves solving puzzles and can help figure out the best way forward to get a customer back up and running.
Naturally curious and have a history of learning new things quickly
. At Qwilr, our product is always evolving, as is our market. Customers are great at curveball questions and you need to be comfortable finding the answers.
Pay attention to all the details. Maybe you have a one emoticon and one exclamation point rule of thumb for every message you send. You make sure each word you choose makes the costumer delighted to work with you and Qwilr. You notice the small things customers say and do and build your responses around that. You definitely noticed that this section has a typo.
Live in North America.
While this role is remote, we're ideally looking to cover support between 9am and 6pm Pacific time. We also require some flexibility to work later than 6pm or on weekends and holidays if needed to help cover for other team members. We believe sleep matters and aren't looking for heros to work second and third shift or put in crazy hours.
Similar Jobs
You may also be interested in these jobs below