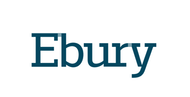 Ebury
DevOps Team Lead
Financial

Medium
JOB FUNCTION

DevOps Team Lead
COMPANY

Ebury
INDUSTRY

Financial
LOCATION

Headquarters:Spain/UK,Europe
JOB DESCRIPTION
If you are a DevOps with knowledge of cloud computing and you want to move forward your professional career in an international and dynamic environment, this job is for you!
Ebury is characterized by a horizontal structure, where teams join all the steps of the production process in a proactive way and in permanent contact with stakeholders. That's why the ideal candidate needs teamwork aptitudes and to be ready to leave a footprint in this sector.
Our global development and technical support is headquartered in Málaga, our technological hub, with growing teams in Madrid and London. We provide our services across world-wide financial markets, and we are expanding our DevOps team to be distributed globally.
The ideal candidate would be have great management skills to coordinate all DevOps team, with strong understanding of Site Reliability principles. They must have a proactive attitude with great communication skills to report to the business on infrastructure costs and Service Level Objectives.
RESPONSIBILITIES
Define and implement Service Level Objectives for our applications
Own our infrastructure from end to end
Coordinate the DevOps tribe
Define Roadmap and Infrastructure
Migrate legacy systems
REQUIREMENTS
Team management
Experience running high critically and availability environments
CI / CD environments
Agile methodologies (Kanban, Scrum)
Dockerisation of applications
Continue to establish Infrastructure as Code culture and practices
Orchestration tools for instances (Ansible, Puppet, Chef..) and containers (ECS, Kubernetes)
Deep knowledge on HA architecture
Scripting Skills
Review and improve our current monitoring strategy (Cloudwatch, Nagios)
Fluent English
Deep knowledge on Linux
DESIRABLE SKILLS
Experience with Docker orchestration (kubernetes, ECS, Swarm..)
Good python level and understanding
ELK stack
Terraform
Apply for this Position
If you can see yourself in this remote role and feel you can add to the ongoing success of In Marketing We Trust, then apply via https://careers.ebury.com/
Similar Jobs
You may also be interested in these jobs below