Digital Marketing Analyst / Growth Hacker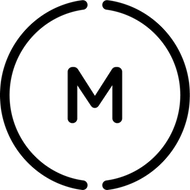 Moment
Digital Marketing Analyst / Growth Hacker
Mobile-App

Medium
JOB FUNCTION

Digital Marketing Analyst / Growth Hacker
COMPANY

Moment
INDUSTRY

Mobile-App
LOCATION

Headquarters:Seattle, WA,North America
JOB DESCRIPTION
We're looking for a digital marketing analyst / growth hacker to join our in-house content team of filmmakers, writers, and photographers. 
Moment reaches over 800K subscribers as a resource for photography and travel. Organic content is working to grow or audiences and now we're looking to dig deeper into data to find new audiences, better segment our content, and combine both organic and paid content efforts. We're looking for someone who is passionate about how content, advertising, and engagement works to grow a brand.
The role is heavily focused on audience discovery (both organic and paid) and collaborating with the team to test new content offerings. As an FYI this is an analyst role and not a content marketing, strategy, brand, or design role. Math nerds appreciated.
What You'll Work On:


+ Analysis – across millions of hours watched and hundreds of thousands of subscribers, to help us uncover what content is working and what content we're missing.
+ Audience Discovery – finding, segmenting, and optimizing our audience segments so the right content reaches the right audience…especially in regards to our paid advertising efforts. 
+ Funnel Optimization – from cold traffic through to paying customers, you'll work on lots of small optimization details to help improve our conversion funnels.
+ Paid Advertising – optimize and manage our campaigns across Google and Facebook platforms. 
+ SEO – across all our channels, helping the team find new content ideas by understanding what, when, and how our customers search. 
+ Tracking – create and manage UTM links so our content data is clean. 
+ Dashboards – update, create, and maintain analytics dashboards using excel and a sql database tool.
+ Customer service, because everyone on the team does a few hours per week. And we mean everyone in the company.
Who We Are Looking For:

+ You have our shared love for taking pictures and sharing them online. 

+ More than two years of experience being a digital analyst.
+ Proficient with databases, metrics and sql queries is a requirement
+ Experience with R, or Python is a plus.
+ Experience in an ecommerce company is preferred. 
+ Studied math, economics, or computer science are preferred.
+ Succinct writer with experience summarizing insights.
+ U.S. applicants only please
Apply for this Position
If you can see yourself in this remote role and feel you can add to the ongoing success of In Marketing We Trust, then apply via https://www.shopmoment.com/careers
Similar Jobs
You may also be interested in these jobs below