Digital Marketing Manager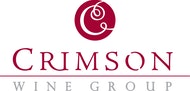 Crimson Wine Group
Digital Marketing Manager
B2B

Large
JOB FUNCTION

Digital Marketing Manager
COMPANY

Crimson Wine Group
INDUSTRY

B2B
LOCATION

Headquarters:Napa, CA,Remote
JOB DESCRIPTION
Company Background                                                                                                                                   
Based in the Napa Valley, Crimson Wine Group crafts benchmark wines from exceptional vineyards in premier winegrowing regions throughout the U.S. Crimson owns and manages approximately 1,000 acres of plantable vineyard land across six distinct regions. Crimson's diverse collection of exceptional domestic estates and wine brands includes Pine Ridge Vineyards (Napa, Calif.), Seghesio Family Vineyards (Healdsburg, Calif.), Archery Summit (Dayton, Ore.), Chamisal Vineyards (San Luis Obispo, Calif.), Double Canyon (West Richland, Wash.), Seven Hills Winery (Walla Walla, Wash.) and Malene Wines (Santa Barbara County, Calif.). For more information, please visit 
www.crimsonwinegroup.com
.
Position Summary           
The Digital Marketing Manager will focus on developing marketing programs that focus on the acquisition, retention and engagement of wine consumers across the entire digital user journey. This person will be responsible for all aspects of program management including planning, execution, management and analysis for digital marketing campaigns that drive online conversions and increase visitor traffic to the tasting rooms and to events. 
The ideal candidate is self-driven, highly motivated and highly organized, and someone who can develop strategy while also executing on a tactical level. The right candidate will have a strong background in a variety of channels, including web, mobile, SEO, PPC, retargeting, email marketing, content, social media, UX and analytics. This person must have an eye for creative development and storytelling and a natural ability to lead and project manage, while understanding how to develop and execute digital marketing programs—including all traffic, conversion, and optimization efforts—to reach revenue goals and KPIs while maximizing ROI.
Duties and Responsibilities       
The following reflects management's definition of essential functions for this job but does not restrict the tasks that may be assigned. 
Management may assign or reassign duties and responsibilities to this job at any time due to reasonable accommodations or other reasons.
Digital Marketing and Advertising
Develop strategies to drive online traffic, e-commerce growth, and increased visitor traffic to our wineries.
Manage digital marketing campaigns through a variety of channels including but not limited to: web, mobile, SEO, PPC, and social.
Define the process for creating, editing, and delivering high-impact content campaigns across multiple digital channels to our target audiences.
Track and analyze conversion rates and overall website performance and optimize over time.
Project Management
Collaborate with key business partners in marketing and across the organization on campaigns that increase brand awareness.
Improve the usability, design, content, and conversion of online platforms in collaboration with marketing, technology, and e-commerce teams.
Work with e-commerce and brand management team to identify and execute campaigns to drive awareness, visitor traffic, and revenue.
Identify enhancements that create best-in-class digital experience for customers.
Focus on website performance, insights, and opportunities that drive toward company goals and key performance metrics.
Support brand teams by documenting best practices for digital marketing.
Manage campaign budgets and vendor relationships.
Partner with outside agencies to test digital marketing strategies.
Experience and Skills
Bachelor's degree (B.A.), the equivalent of 3-5 years related experience, or the equivalent combination of education and experience.
Strong understanding of current digital marketing technologies and best practices for optimization from a digital agency or e-commerce company.
At least three to five years of experience in content development and best practices digital advertising, social media advertising, web writing, editing, and publishing experience, including DTC experience.
Experience managing digital experiences across platforms.
Strong working knowledge of PPC and SEO.
Must be technically inclined and highly proficient in Google Analytics, Google Ads/PPC, SEO, and gaining insights through data.
Proven ability to drive performance and focus on key performance indicators to meet company objectives.
Strong project management, communication, and collaboration skills required.
Experience tracking campaigns from analytics perspective required.
Experience in e-commerce required.
Versatility, flexibility, and a willingness to work within constantly changing priorities with enthusiasm.
Intermediate to advanced proficiency in Microsoft Windows (Word, Outlook, PowerPoint and Excel) is required.
Able to lift and carry 40 lbs for short periods.
Additional Requirements
Must provide salary requirements to be considered.

Position is located in Napa, CA, but will consider remote candidates in Central, Mountain or Pacific locations. Preference will be given to candidates who can work in Napa, CA.
Similar Jobs
You may also be interested in these jobs below