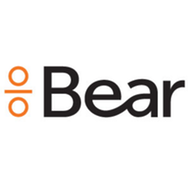 Bear Group
Digital Project Manager
Software
JOB FUNCTION

Digital Project Manager
COMPANY

Bear Group
INDUSTRY

Software
LOCATION

Headquarters:Seattle, Washington,USA
JOB DESCRIPTION
Bear Group is a leading web development firm in Seattle looking for an experienced Digital Project Manager to lead its Run State client support program for enterprise CMS, eCommerce, and integration tasks. This roles blends aspects of technical support management, client management, developer management, account management, customer service, and quality assurance. Above all, you are responsible for ensuring high client satisfaction and managing Run State's quality, growth, and profitability.
What's in it for you:
Work from anywhere! We currently work as a distributed team that allows for some flexibility in work hours. The position can be performed remotely with regular status meetings. Applicants only in PST, MST, and CST time zones will be considered.
Competitive compensation, learning challenges, and opportunity to grow your career with the company.
Health, Dental, Life, 401K matching, education stipend, 3 weeks PTO + 2 weeks of company holidays.
As lead project manager for Run State:

Facilitate onboarding Run State clients by outlining expectations, establishing communication channels, and scheduling/leading weekly standup meetings.
Build and maintain "RunBoards" for each client with key contacts, their resource plan, and setting up their personal service desk.
Document and maintain each piece of tech in use for clients, including website platforms, server technologies, and all modules/extensions/API in use.
Build out an Analytics dashboard for each client and do a full review of the client wish lists and backlogs.
Lead bimonthly Run State meetings with a systems & status overview, roadmap review, analytics dashboard and key metrics review, and task and queue review.
Triage, schedule, and ticket proactive development, bug fixes, new features, web operations/IT updates,
documentation, training, general QA, content updates, analytics support, or custom-specific issue support escalations.
Oversee the Run State team that includes a Developer, Web Ops, QA Specialist, and Content Manager.
Provide weekly status updates to the Director of Project Management and present monthly program updates to the Management team.
Direct communication and documentation with existing client base on technical matters and tasks. Maintain and extend healthy client relationships using solid account management practices.
Agile sprint planning and general project management, Jira task management, and scheduling. Provide standard project documentation like agendas, contact lists, communication plans, and weekly status reports.
Ensure quality control with documentation, task management, communication, client relationships, and team dynamics.
Technical tasks may include configuring Drupal, WordPress, and Magento systems, graphic adjustments, and content changes.
What you bring:

BA/BS degree plus a minimum of 5 years of related work experience.
Background in client-service environments — web development firms, interactive agencies, graphic design firms.
Candidates should have some experience in web development and UX methodologies. Experience with the Drupal, Magento, and other Marketing Technology (CMS, eComm, CRM, Automation, Analytics) is a big plus.
Professional and client service-oriented, positive and proactive, and able to react swiftly to meet client expectations.
Experience with Jira and Confluence software used for managing all development tasks, project roadmaps, and resources.
Ability to set realistic deadlines, forecast risk, coordinate internal and external resources, and accurately estimate resource requirements.
Enthusiasm, superb communication, leadership, management, organization skills with a proven ability to manage multiple projects. Excitement to learn, grow, and adapt.
Office software products expertise and experience with wireframing software, visual workflow, and diagram tools.
We are an equal opportunity employer and value diversity at our company. We do not discriminate on the basis of race, religion, color, national origin, gender, sexual orientation, age, marital status, veteran status, or disability status.
Similar Jobs
You may also be interested in these jobs below