Director of Solutions Architecture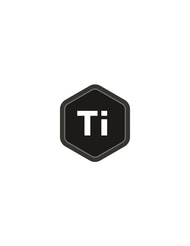 Thought Industries
Director of Solutions Architecture
Software

Small
JOB FUNCTION

Director of Solutions Architecture
COMPANY

Thought Industries
INDUSTRY

Software
LOCATION

Headquarters:Boston, MA, USA
JOB DESCRIPTION
At Thought Industries, it is our mission to transform the way online learning experiences are created,managed, and delivered on a global scale. Our goal is to become the premier platform for organizations growing their online learning businesses. We are a fast-growing tech company — a people-first organization with a flexible, fun, hardworking environment.
We are looking for a US-based Director of Solutions Architecture.
In this role you will partner with customers, strategic partners, engineering, and product teams to build flexible and resilient architecture solutions that address customer business problems and accelerate the adoption of our technology. You will help organizations understand best practices around integration and customization (through APIs,integrations, reports, workflows etc.) for specific business processes.
Another aspect of the role is creating technical architecture documentation, performing requirements gathering and being responsible for delivering fully-validated Statement of Work (SOW's) contracts for prospects and customers. You will need to have strong interpersonal skills and can build lasting relationships with customers, assisting in their growth and handling any challenges along the way.
You will manage a growing team of Solutions Architects, mentoring and building process and artifacts to help in scaling the operations of the group.
The ideal candidate will have a track-record in pre-sales and post-sales project and product delivery. Experience in some, or all of the following; online learning, content management, analytics, marketing technology, and e-commerce. You will need to be a seasoned communicator, have an entrepreneurial mindset, and be excited about developing relationships with strong technical solutions that meet prospects and customer's business needs.
Responsibilities
• Coach, develop and manage a team of Solution Architects on best practices
around consulting, requirements gathering, technical design, and documentation
• Hire, onboard, train, and develop Solutions Architects across different 
geographies
• Review and create Statement of Work's (SOW's), Technical Solutions, functional and design documents and ensure high-quality deliverable
• Collaborate with sales, product, and customer success teams to ensure that all projects have the right technical coverage and address any process gaps
• Improve/optimize internal processes, artifacts, and deliverables of the Solution Architecture team with a focus on developing consistency and reusability
• Act as an escalation point for internal teams and Thought Industries clients for any items related to a project or a deliverable
• Strong analytical and problem-solving skills.
• Excellent communication and documentation skills.
Experience
• 5+ years of experience in a technical leadership capacity for a client-facing,
consulting or sales engineering team
• 3+ years experience in the definition and execution of enterprise software
projects
• Experience designing custom technical solutions for a product based company
• Based in the US, and willing to travel as needed
• You are a technical leader with a passion for building and leading highly effective consulting teams including hiring, training, developing, coaching, mentoring and providing career growth
• Proven experience exceeding pre-sales revenue targets
• Exceptional storytelling, white-boarding, presentation, and demo skills
• Experience developing customized presentations, demonstrations and
prototypes to prove a solution's business value to C-level customers
• Ability to be hands-on with our technology, and comfortable with html, css,
javascript, web services, SSO, APIs etc.
• Strong problem-solving skills, curiosity, intelligence, initiative, and the ability to thrive under pressure
• Experience in consulting or agency work a plus Bonus
• Experience or background in online learning
• Bachelor's degree in Computer Science, Engineering, or related technical
*** ATTENTION:
Please reference Director of Solutions Architecture in the subject line when applying.
***
Similar Jobs
You may also be interested in these jobs below