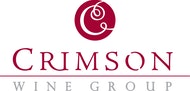 Crimson Wine Group
E-commerce Manager
B2B

Large
JOB FUNCTION

E-commerce Manager
COMPANY

Crimson Wine Group
INDUSTRY

B2B
LOCATION

Headquarters:Napa, CA,USA
JOB DESCRIPTION
Position Summary 
The E-commerce Manager will be responsible for implementing and executing the strategic plan to drive online revenue.  As the business owner for Crimson's growing E-commerce channel, this position will deliver online sales goals by analyzing consumer needs and developing compelling digital campaigns to meet those needs.  
The ideal candidate is self-driven, organized and highly motivated to grow their business by developing strategy while also executing on a tactical level.
Experience creating email campaigns, growing and segmenting databases, testing and analyzing performance and making recommendations for future campaigns are all essential for this role.
This person will be managing product pages on multiple websites and should have a track record of making website improvements in order to drive sales.
Working collaboratively with Marketing and owners of other sales channels within Crimson is also important.
Essential Duties and Responsibilities
The following reflects management's definition of essential functions for this job but does not restrict the tasks that may be assigned.
Management may assign or reassign duties and responsibilities to this job at any time due to reasonable accommodations or other reasons.
Oversee the creation and optimization of email marketing campaigns across Crimson Wine Group brands.
Responsible for e-commerce channel growth and online performance to meet or exceed revenue goals.
Manage email campaign creation, including consumer segmentation, product offering, promotional pricing and messaging, conversion metrics and reporting.

  

Analyze campaign performance and other data to drive strategies in order to deliver top performance and achieve KPIs.
Develop promotional calendar and oversee creation of nurture and revenue generating campaigns.

  

Provide consistent communication across the organization on status of e-commerce initiatives.
Website Shopping Experience


Provide the vision for the evolution and continuous improvement of all brand websites as it impacts the customer shopping experience and site performance.
Define, prioritize, and manage website initiatives to support e-commerce goals.
Review emerging technologies, tactics and partnerships for impact to current operations and recommend changes that will enhance or improve existing e-commerce efforts.
Monitor site traffic and analyze user behavior and feedback to continuously improve usability and enhance the impact of the organization's e-commerce platform. 
Work with consumer sales teams, brand marketing, and other departments with consumer-marketing initiatives and product launches to ensure cross-channel alignment.
Bachelor's degree plus 3-5+ years of e-commerce-related experience

 

 

Success in digital campaign development, execution, and analysis including first-hand experience with digital marketing tools.
Experience and proven results with data-driven decision making.

  

Demonstrated ability to manage a sales channel with P&L responsibility.

  

Experience influencing the decision-making of diverse, high level stakeholders.
Success in written/verbal negotiation while pushing for and leading change.
Impassioned in driving digital strategic thinking, marketing, and business growth.
Experience creating and optimizing CRM strategy.
Experience in setup and analysis of digital analytics.
Skilled in the use of MS Word, MS Excel, and MS PowerPoint, and advanced email marketing tools for campaign execution.

  
Additional Requirements


Full-time candidates only.

  

This job is 40-50 hours per week.

Must provide salary requirements to be considered.

Position is located in Napa, CA, but will consider remote candidates in Central, Mountain or Pacific locations. Preference will be given to candidates who can work in Napa, CA.
Similar Jobs
You may also be interested in these jobs below