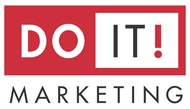 Do It! Marketing
Enrollment Coach
Marketing

Small
JOB FUNCTION

Enrollment Coach
COMPANY

Do It! Marketing
INDUSTRY

Marketing
LOCATION

Headquarters:(Virtual) Your home office,(Virtual) Your home office
JOB DESCRIPTION
Want to work remotely in a fun, fulfilling, and challenging role for a company that helps high-achieving consultants, speakers, coaches, and experts build, rebuild, and accelerate their speaking-driven business?
Want to earn $1,000-$1,200 per enrollment
 and speak to ambitious experts and future thought leaders from all over the world every day? (Your goal will be to take home $4,000-$4,800 per week)
I'm 
David Newman
, and I'm the founder of 
The Speaker Profit Formula,
 our flagship mentoring and coaching program. My team and I help people from around the world 
market their smarts as a paid professional speaker AND all the accompanying revenue streams
 such as coaching, consulting, training, facilitation, online courses, licensing, sponsorships, and more. 
We have a 
steady stream of inbound leads
 who are interested in speaking to a member of my team to learn more about this program, and how they can work with us to grow their dream business as a high-profit speaking-driven entrepreneur. 
As one of my Enrollment Coaches, 
YOU would be the person on our team that our prospective clients would speak to first.
I'm looking for a 
passionate, persuasive person
 who can speak to these eager and excited prospective clients and help me decide if the client is a great fit for our program as well as help the right people commit to working with us on their marketing, sales, and business development goals.
If you want to…
Make great money while making a difference and crafting a fulfilling career on your own terms
Work from anywhere (seize your digital nomad dreams!)
Speak to 3-5 people every day who are excited to talk to you
Do absolutely NO cold calling and no spamming strangers
Feel proud of the work you do and the way you are helping change lives
Work on a fun, collaborative, diverse team
Start part-time and have the chance to be promoted to full-time based on your performance
Receive guidance and mentorship from a successful, caring, and fun 7-figure entrepreneur who will deeply care about your success…
…Then this position might be for you.
Apply to join our team if you have these qualities:
You are available for at least 30 hours per week Monday – Friday
You must value professional development and transformational marketing/sales trainingthat includes a strong emphasis on mindset and consistent application of proven principles
You are a positive person. You know how to find the good in adverse situations
You are a person who follows through on her commitments. You don't jump ship or give up when things get hard
You like speaking on the phone. You know how to connect and communicate well with people you cannot see face-to-face
You like people. You do not have to be an extrovert for this position, but you must like speaking with people (on a 1-on-1 basis), connecting with people, and helping people
You are detail-oriented and methodical. 
You are an honest person with high integrity. You must be willing to turn people away who are not a good fit for our program, even it means that you won't get a commission for that sale
You must be looking for a LONG-term commitment, working with and for us. If you are trying to fill your time in between gigs, or while building your own business, DO NOT apply!
You have consistent access to reliable internet. Our team is primarily remote, so you'll need your own laptop and reliable, fast internet connection
Must be tech-savvy and proficient in learning new online tools/apps. We run a fairly tech-heavy sales operation with our CRM, scheduler, calendars, questionnaires, webinars, etc. and you need to learn fast with our guidance – but without a lot of hand-holding.
As part of our hiring process, YOU will arrange for reference calls with former bosses and managers to discuss your performance, sales results and professional track record.
How to Apply:
1. Create a 
1-3 minute video
 explaining why you are the best fit for this position. Upload it to Youtube, mark it as 
unlisted
 (NOT private. If you mark it as private, I won't be able to see it), and send in the link to 
info@doitmarketing.com
2. Complete the full job application using our Topgrading 
system 
here
.
Video Tips:
Do not send a video that is longer than 3 minutes

Do not submit a video that is filmed vertically with your phone

Sit with your light source facing your face. For example, sit facing a window and film with your laptop webcam. The light source should be behind your camera—not behind you

You do not need to make the video fancy. Filming with your webcam is fine
Apply for this Position
If you can see yourself in this remote role and feel you can add to the ongoing success of In Marketing We Trust, then apply via http://www.doitmarketing.com
Similar Jobs
You may also be interested in these jobs below