Experienced Backend Engineer – Java/React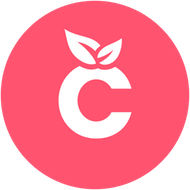 Citrusbyte
Experienced Backend Engineer – Java/React
B2B

Medium
JOB FUNCTION

Experienced Backend Engineer – Java/React
COMPANY

Citrusbyte
INDUSTRY

B2B
LOCATION

Headquarters:Los Angeles,America,Europe
JOB DESCRIPTION
Citrusbyte is a software consultancy that believes in using simple tools to solve problems. We build custom systems for both startups and enterprises – You can see our portfolio for more information about our clients.
We have offices in Los Angeles and New York, but we work remotely with people from all around the world.
Our engineers have experience in a consultative environment, excellent communication skills and a desire to work with talented teams building innovative products. We work closely with our clients, sharing our experience and processes to help them define and create their products.
This role will be writing Java backend code running on serverless architectures, so experience in this environment is required.  In addition, experience with front-end JS frameworks such as ReactJS is a solid plus. 
Beyond that, we are looking for polyglot engineers who have a hunger for learning new languages and tools. We also have open positions for C# engineers. At Citrusbyte, learning new languages and technology, in general, is part of the job, and you should always be able to answer the question: "what have I learned this week?"
We believe that less is more and we vehemently value simplicity. This is reflected in the tools we choose to work with. For this reason, we tend to avoid using big frameworks like Spring/Struts, and instead lean towards smaller, more focused tools.
We have also done projects in Ruby, Elixir, Node.js, Go, Python, Lua, etc. We strive to learn new tools and languages every day. We believe in always choosing the right tool for the job and we are very open-minded about trying different technologies.
Skills & Requirements:
Smart, gets things done
Excellent communication skills
Consulting experience
Passionate about software development
Experience working in a highly distributed company
Open minded and always learning
Duties & Responsibilities:
Architect and build web applications.
Work with product designers and clients to clarify requirements, prototype functionality and build products.
Plan, estimate and prioritize work in a collaborative and distributed team.
Citrusbyte expects employees to be honest, trustworthy, and operate with integrity. Discrimination and all unlawful harassment (including sexual harassment) in employment is not tolerated. We encourage success based on our individual merits and abilities, and all decisions regarding recruitment, hiring, promotion, compensation, employee development decisions such as training, and all other terms and conditions of employment, will be made without regard to race, nationality, national origin, citizenship status, employment status, ethnicity, ethnic origin, color, creed, religion, belief, age, marital status, pregnancy, gender, gender identity, sexual preference, lifestyle, social class, military status, disability, physical features, or any other protected status. We oppose all forms of unlawful or unfair discrimination. Citrusbyte is an equal opportunity employer. 
No statements by Citrusbyte are intended to create an offer of employment unless made in a writing signed by an officer of the company and no offer shall become effective unless countersigned by the prospective employee.
Apply for this Position
If you can see yourself in this remote role and feel you can add to the ongoing success of In Marketing We Trust, then apply via https://citrusbyte.com
Similar Jobs
You may also be interested in these jobs below