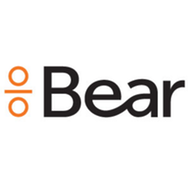 Bear Group
Front End Developer
Software
JOB FUNCTION

Front End Developer
COMPANY

Bear Group
INDUSTRY

Software
LOCATION

Headquarters:Seattle, WA,Seattle, WA
JOB DESCRIPTION
Bear Group is a leading web development firm based in Seattle looking for an experienced backend web developer to join our team. You will have the opportunity to work with leading companies and marketing teams to develop complex sites and integrations between systems.
We are a fully distributed team that primarily builds in PHP on the Magento and Drupal platforms for ecommerce and content management sites. Since we are fully remote, you can work from anywhere! We do require at least 4 hours of working time overlap with the Pacific time zone work day where most of our clients are located. As a highly client focused organization, you will occasionally need to meet according to their schedule. This typically falls between 10 and 5 Pacific time, and we strive to give you plenty of time to focus on development.
Working with a variety of clients, we fluidly form groups including a Technical Project Manager, a Quality Analyst, and one or more developers to complete sprints of work. The type of work depends on the client, but often includes:
Developing client web sites using Drupal and Magento Commerce
Focus on front-end development: HTML/CSS/Javascript coding, with Twig and PHP at template level
Balancing workload across many projects simultaneously
Quality assurance and testing across projects
Collaborating cross-functionally and with a diverse group of clients
Working with business development to assess and price new client projects
You will need to be self-motivating and able to work independently most of the time, but we have a friendly and capable team to collaborate with when you encounter obstacles. You'll need to have a minimum of 3-5 years of related work experience, a BA/BS degree, and experience with Drupal, Magento or similar open source frameworks. You'll also need to be visually oriented with experience in Sketch or Photoshop and a good understanding of content organization and concepts within information architecture. Experience in client-service environments is a must and you'll need to be professional and client service oriented; positive and proactive; able to react swiftly to meet client expectations.
Since the technology world is constantly evolving, you'll be expected to keep up with the current technologies and practices. To help with this, we provide an annual education stipend that can be used for attending relevant conferences or continued education courses.
During your first week you will work closely with one or our senior developers to set up your new system and familiarize with our processes and tools. The system will be either Mac, Linux, or Windows to your preference, and we use Docker containers for a consistent development server stack. Other tools you will use include:
Git for source control
Bitbucket for Git repositories
Jira for project management
Confluence for documentation
Slack for communication.
As you get your feet under you we will introduce some project work, again in collaboration with a senior developer on a sprint they are currently working on. Ultimately our developers work independently on your own tickets and sprints.
In addition to competitive pay, a new computer, insurance, and 401k match, you'll also receive:
3 Weeks PTO plus approximately 10 vacation days annually
$1500 annual education stipend
Software stipend for the tools that you prefer to do the job
We are an equal opportunity employer and value diversity at our company. We do not discriminate on the basis of race, religion, color, national origin, gender, sexual orientation, age, marital status, veteran status, or disability status.
Similar Jobs
You may also be interested in these jobs below