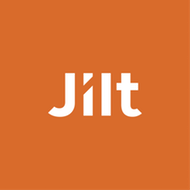 Jilt
Front-end Engineer
B2B

Large
JOB FUNCTION

Front-end Engineer
COMPANY

Jilt
INDUSTRY

B2B
LOCATION

Headquarters:Planet Earth,Planet Earth
JOB DESCRIPTION
Hiya 👋We're the folks at Jilt, an email marketing platform built for eCommerce. We help thousands of stores surprise and delight their customers with automated emails that drive sales. We're looking for a smart, detail-oriented person to join our team as our first front-end engineer and help build fast, intuitive interfaces in React.
The Role
You'll work closely with your teammates on the engineering team to create intuitive & engaging interfaces based on direction from the product & design team. While Jilt is built as a traditional Ruby/Rails app, we currently use Angular (v1) to power our visual email editor and Vue.js for some areas with a lot of dynamic content, and are planning to replace both with React. You'll work on both areas and help engineer an incredible user experience.
While the majority of your time will be spent focused on the app front-end, we have some features that are powered by JavaScript running on our customer's stores. This means you'll be able to flex your defensive programming skills and ensure our code works in harmony with a wide variety of browsers and other 3rd party scripts.
As our first dedicated front-end engineer, the team will often look to you for advice and direction. You'll help shape our best practices, decide on libraries & tooling, and refactor older or underperforming parts of the codebase. You'll also be responsible for moving your projects forward, communicating your progress and milestones with others, and clearly documenting your work.
Here are some things you may do on a given day:
Replace an existing Rails view with a React view





Track down a tricky bug in the email editor and develop a hotfix





Research and write a pitch to migrate our CSS to a new framework





Write some new JavaScript (with unit tests 😄) to improve part of the onboarding flow





Transform the design for a new part of the UI into HTML / CSS
On the first day you will:
Meet your team and get familiar with how we work





Setup your local environment and tooling





Commit a small tweak to the codebase and ship it to production
In the first week you will:
Develop, QA, review, and ship a small feature improvement





Participate in code review for a teammate's code





Help a team member with fixing a bug
In the first month you will:
Work closely with the product team to ship a large feature





Participate in your first support rotation week and help our support team with escalated issues





Publish a retrospective on your first large project to share successes & planned improvements for the next project




You
You love writing JavaScript that's clear, self-documenting, and standards-compliant, whether by itself, alongside jQuery, or as part of a JS framework. You believe in combining JS with beautiful & semantic HTML / CSS and are comfortable with supersets like CoffeeScript and templating languages like Slim. You have deep experience working with React, both as part of a single page app but also within an existing MVC framework like Ruby/Rails. You're comfortable making changes to backend code to get the data you need on the frontend. You also have experience working with UI tools like Storybook and Styled Components.
You love beautiful design and working with others to transform concepts into real-world interfaces that are a joy to use. You love keeping up-to-date with the latest best practices and tools, and are constantly tweaking and improving the way you work.
You're excited to solve engineering challenges in the most pragmatic way possible, and most importantly, you keep the end user in mind and love getting feedback from customers to help improve our products.
Finally, you can't wait to join a small team that loves their work as much as you do, affords the opportunity to work on challenging & interesting projects, continuously learn and improve, and constantly ship your work. You're an excellent writer and can communicate effectively whether drafting up a bug report, chatting in Slack, or editing a wiki page. You know that code is about communication and explaining your thought process clearly goes hand-in-hand.
Our team is fully-remote and we communicate primarily through Slack, email, Google Docs, Basecamp, Airtable, and weekly stand-ups via Zoom (a few short meetings) — we believe the best work happens when given lots of uninterrupted time that's free of distractions.
As a remote team, we believe that regular meetups are invaluable for getting to know each other better, so you should be available for 1-2 company-paid team trips per year. Curious about what those are like? Check out 
our recap
 of our last team retreat (SkyTrip), which brought the entire team out to Lake Tahoe, California for a week.
This is a full-time, salaried position, but hours are flexible. We know your work will speak for itself with commits, issues closed, and wiki edits.
Process

After an initial screening, you'll get an email with a few questions to answer. Following that, you'll have a few 45 minute phone chats with different people on our team to learn more about you and answer any questions you have about the position and company.
The most qualified candidates will then be invited to complete a short one-day research project where you'll be asked to develop an implementation plan for using React for our visual email editor. If this goes well, we'll invite you to the final stage of our evaluation process: the trial project. During this 2-3 week period, you'll work closely with our team as a paid contractor and use the plan you developed to implement React. This gives you an opportunity to make sure you enjoy the work and the team, and it gives us an opportunity to evaluate your work. We'll have regular chats each week to share feedback and make sure we're on the same page. At the end of the project, if all goes well, you'll be offered a permanent position. 🙂
Benefits
Here are some benefits we're happy to offer to our team members:
Competitive salary
Annual incentive for meeting team and company goals
27 days of paid time-off, in addition to 2 company holidays (SkyVerge Day in March, Founders Day in June 😀)
Medical, Dental, and Vision insurance for US and Canadian residents and their families (reimbursements for comparable care for non-US/Canadian residents)
401k/RRSP Retirement plan with 4% company match for US/Canadian residents (contributions to comparable plans for non-US/Canadian residents)
8 weeks paid parental leave for new mothers and fathers
Work flexible hours from anywhere that has a reliable internet connection
Tools (hardware/software) to help you be productive
Allowance for professional growth (books, courses, conferences)
Home office or co-working allowance
A Kindle to help you keep learning
We support workplace diversity and do not discriminate on any protected class. We believe when we work together as a team of different views, experiences, and ideas, we can build amazing things.
Similar Jobs
You may also be interested in these jobs below