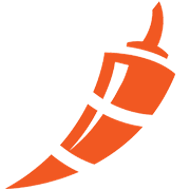 Chili Piper
Full Stack Developer
B2B

Small
JOB FUNCTION

Full Stack Developer
COMPANY

Chili Piper
INDUSTRY

B2B
LOCATION

Headquarters:81 Prospect Street, Brooklyn New York 11201,Worldwide except US and Canada based candidates
JOB DESCRIPTION
You will join the early stage of projects and participate in defining the platform for the next generation products
Build API to a multi-tenant backend services to enable easy access by internal applications, clients, and partners


Continuously integrate and ship code into the cloud environment


Develop applications from ground up using a modern technology stack such as Scala,

Akka, Play, and NoSQL


Participate in defining the architecture of modern tools and runtime for operating your

code such as GCP, Docker, Kubernetes


Work directly with Product Owners to deliver products in a collaborative and agile

environment


Work across our stack (Front and Backend)
Who You Are
You are passionate to be part of cutting edge projects and are motivated by delivering world-class products with great architecture on an aggressive schedule


You are not intimidated by challenges; thrives even under pressure; are passionate about your craft; and hyper focused on delivering exceptional results


You love to learn new technologies and mentor engineers to raise the bar on your team


You use, or are passionate about learning, functional programming the right way, GCP, Docker, Scala, Akka, Mongo– and anything else that will help you solve big, messy

problems


Not afraid of implementing UI for new and existing features
Qualifications
Advanced level knowledge of JVM and OOP
4+ years of full stack development experience


2+ years of experience in Scala


Experience working with Play Scala or Akka HTTP


Experience in designing API and documenting them


Experience in Unix/Linux including basic commands and scripting


Proficiency in JavaScript, including DOM manipulation and the JavaScript object model


Understanding of React.js and its core principles


Experience with popular React.js workflows (such as Flux or Redux)


Solid understanding of continuous integration, deployment and monitoring


 Excellent communication skills
Additional Qualifications
Designing mission-critical system using GCP, Docker, microservices architecture


Experience with Cats or Scalaz and know how to apply them in the messy world of

FP-OOP


Experience with Kubernetes


Experience with Docker containers
How We Work
Freedom and flexibility.

 We're a 100% distributed team working from around the world. Our team members can work from wherever they want in the world, as long as they show up on our weekly all hands meeting on Zoom.

Solve interesting problems.

 The software landscape has exploded. There are dozens of solutions for each problem. We want to be different. We come up with new angles on existing problems or invent better solutions to help companies with their sales and marketing. Then we turn these ideas into beautiful, smart software.

Autonomy and ownership.

 Working on a distributed team means you don't have someone micromanaging you or looking over your shoulder to make sure you're getting things done. We're a team of do-ers who take full ownership for their results.

Be helpful.

 Our first value as a company is help. Help our customers be successful. Help our prospects get the right information and make the right decision whether or not it includes our products. Help our team members reach their full potential.
The Perks
Unlimited Vacation
Generous Health, Dental, and Vision Insurance
WeWork membership do you can work from anywhere
Any equipment/software/tech that you need to do your job
Please attach / refer any personal projects you have worked on, if any. Send your resume to 
santiago@chilipiper.com
 and if your experience matches our job description you will be required to pass a coding challenge before moving forward to a live coding interview with our CTO.
Apply for this Position
If you can see yourself in this remote role and feel you can add to the ongoing success of In Marketing We Trust, then apply via https://www.chilipiper.com/careers/
Similar Jobs
You may also be interested in these jobs below