Growth Marketing Engineer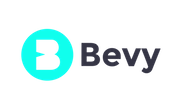 Bevy Labs, Inc
Growth Marketing Engineer
B2B

Large
JOB FUNCTION

Growth Marketing Engineer
COMPANY

Bevy Labs, Inc
INDUSTRY

B2B
LOCATION

Headquarters:Palo Alto, California,North or South America
JOB DESCRIPTION
Bevy is the first company dedicated to building enterprise software for companies who want to build, grow and scale their communities in real life (IRL). To keep up with our growing customer base, We are seeking a Marketing Growth Engineer who will be responsible for activities that drive B2B user acquisition and revenue growth including, Web Development, SEO/SEM, analytics, email marketing, social and viral marketing. We're looking for a data-driven habitual experimenter who likes to try out various ways to improve funnel metrics, test and analyze user acquisition hypotheses to understand what is, or isn't working and why, and implement tactics that will drive increased traffic and conversion. A full member of the Bevy engineering team, the growth marketing engineer will primarily work on growth marketing engineering projects and otherwise focus on efforts to improve our software offering to help our clients grow their communities.
Responsibilities
Optimize and maintain customer facing website and all related components (chat bot, blog, events, forms, etc…)
Leverage all channels including but not limited to inbound and outbound marketing campaigns, paid digital acquisition programs (PPC, paid social), content marketing and SEO to hack user growth (inbound leads and free trials).
Work with the Growth Marketing to bring creative ideas and solutions to grow KPIs.
A/B test these ideas. Analyze the data and user feedback on those tests.
Exchange ideas, data, and feedback with other departments to make the product more user-centric.
Drive traffic to website, landing pages, social media and applications.
Apply Conversion Rate Optimization (CRO) principles and hacks to increase user growth.
Integrate multiple data sources to create a 360-degree view of user and prospect funnel.
Prioritize constant improvement by testing data-driven hypotheses across all channels: web, email, ads, content, social, community, product, etc.
Participate in software design and implementation discussions, code reviews, product planning, as needed.
Take initiative with anything that comes your way
Your work qualifications
Bachelor's degree or equivalent practical experience
3-5 years in a similar position, with a demonstrated track record of success in testing hypotheses, and synthesizing facts and insights into concrete, actionable strategies
Technical background and know-how in integration, analytics and testing, and implementing insights driven tactics that effectively drive customer acquisition numbers
Database skills and experience working with multiple APIs to create unique datasets.
Google Marketing Platform (Google Tag Manager & Google Analytics etc.) EXPERT
Paid Search & Social Media experience including- Google Ads, Bing Ads, Metatags for Social Media (e.g. Facebook Open Graph), LinkedIn Sales Navigator, Facebook Ads
Excellent communication skills. The Bevy engineering team is fully distributed — thoughtful, proactive communication is critical.
Preferred Qualifications
Solid understanding of modern JavaScript and React.js
Experience developing with public APIs and Webhooks modern data interchange formats like JSON and XML
Bonus points for professional experience with Python and Django
Successful experience with working in distributed team, ideally in startup environments.
 We are proud to foster a workplace free from discrimination. We strongly believe that diversity of experience, perspectives, and background will lead to a better environment for our employees and a better product for our users and the communities we serve.
Principals only please.
Apply for this Position
If you can see yourself in this remote role and feel you can add to the ongoing success of In Marketing We Trust, then apply via https://www.bevylabs.com/jobs/
Similar Jobs
You may also be interested in these jobs below