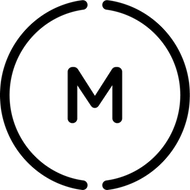 Moment
Head Buyer
Mobile-App

Medium
JOB FUNCTION

Head Buyer
COMPANY

Moment
INDUSTRY

Mobile-App
LOCATION

Headquarters:Seattle,WA,USA
JOB DESCRIPTION
The Role
Moment is an ecommerce business and we are looking for a lead buyer to select, merchandise, and manage our 3rd party brands. The Moment store is growing with over 150 photo, video, and travel products from 14 different brands. We're looking for someone who can grow the number of brands on the site while keeping the offering fresh and interesting. You should have both a love for photography and experience in buying and managing product lines. 
What you will be doing:
+ Defining themes for each drop based on a given creative direction
+ Managing the schedule for each seasonal drop.
+ Selecting products and brands that fit each of our seasonal drops. 
+ Contacting, onboarding, and managing all of our brands. 
+ Directing product photography and page listings for each product.
+ Working cross team to market and launch each seasonal drop.
+ Providing forecasts to brands and re-ordering based on demand.
+ Closing out products that don't sell.
+ Customer service, because everyone on the team does a few hours per week. And we mean everyone in the company.
You need these qualifications:
We are looking for someone who has experience making purchasing decisions. Someone who has solid buyer fundamentals to create consistent themes and select products that sell.
+ A passion for photography and travel.
+ 4+ years of experience as a buyer in retail.
+ 2+ years of experience in ecommerce.
+ Competent in excel and managing forecasts.
+ Experience managing vendor relationships.
+ Organized, detailed, and direct communicator.
+ Experience leading a team is a plus.
Compensation And Benefits
+ Medical insurance or $550 per month to do what you want.
+ A free Moment Trip every year.
+ A $500 stipend per year to spend on your own equipment.
+ Three company offsites per year.
Apply on Angel List here: 
https://angel.co/moment-2/jobs/478303-head-buyer
Apply for this Position
If you can see yourself in this remote role and feel you can add to the ongoing success of In Marketing We Trust, then apply via https://www.shopmoment.com/careers
Similar Jobs
You may also be interested in these jobs below