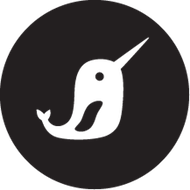 DockYard, Inc.
HTML/CSS Specialist
Software

Medium
JOB FUNCTION

HTML/CSS Specialist
COMPANY

DockYard, Inc.
INDUSTRY

Software
LOCATION

Headquarters:Boston, MA,Boston, MA
JOB DESCRIPTION
Are you passionate about web development and would love a specialized position that lets you live and breathe HTML & CSS? Look no further!
WHO WE ARE
DockYard is a remote software consultancy based in Boston that specializes in web applications. We have in-house engineers, designers, developers, and project managers, and we are looking for an a HTML/CSS Specialist to join our growing team. You'll work alongside talented individuals on groundbreaking projects for the world's largest companies.
WHAT WE DO
We help ambitious companies transform new ideas into fully deployed web applications. Our clients range from seed funded and early stage startups, who depend on us to define and deliver business-critical workflows, to established enterprise companies seeking fresh perspective and deep expertise on new projects.
Our workflow involves three steps. Designers hand off mockups to the HTML/CSS developers who then give styled templates to engineers. Traditionally writing HTML and CSS was the responsibility of designers or engineers, but with the rapid growth of HTML5 and CSS3, we believe that there needs to be a role within the team solely focused on those technologies.
As an HTML & CSS developer at DockYard you will collaborate closely with our in-house Design and Engineering teams to facilitate the handoff between visual design and implementation. In addition to that, you will be challenged with helping drive the creation of web applications and solving interesting problems regarding accessibility, browser compatibility, standards compliance, and responsive design.
The ideal candidate is one who lives and breathes HTML & CSS, and continuously seeks to sharpen those skills, stays up to date with modern CSS techniques and emerging web standards, and strives to achieve clean, semantic, accessible markup.
LEVEL
LOCATION
JOB TYPE
 RESPONSIBILITIES
Own the HTML & CSS development of modern web applications, operating between Design and Engineering teams.

Assist in scoping, estimating, and planning for projects, in collaboration with the team lead.

Participate in work review, pairing, or other forms of knowledge sharing.
MUST HAVES
Proficiency in HTML5 and CSS3

Understanding of industry best practices

Understanding of BEM methodology

Comfortable developing outside of any CSS frameworks (no Bootstrap, Foundation, etc.)

Excellent communication skills
NICE TO HAVES
Knowledge of PostCSS and SMACSS

Familiarity with a11y practices

Experience with Sketch and Git preferred

Prior client services, consulting, or freelancing experience

Experience working in a remote team
DockYard is an equal opportunity employer. All qualified applicants will receive consideration for employment and will not be discriminated against on the basis of race, color, religion, national origin, sex, age, marital status, sexual orientation, disability, political affiliation, personal appearance, pregnancy, family responsibilities, matriculation, or any other characteristic protected under federal, state, or local law.
This role is not eligible for visa sponsorship.
Apply for this Position
If you can see yourself in this remote role and feel you can add to the ongoing success of In Marketing We Trust, then apply via https://dockyard.com/careers
Similar Jobs
You may also be interested in these jobs below