Humbly Confident Video Content Producer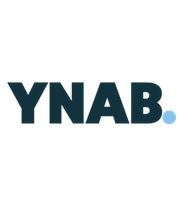 You Need A Budget (YNAB)
Humbly Confident Video Content Producer
Marketing

Medium
JOB FUNCTION

Humbly Confident Video Content Producer
COMPANY

You Need A Budget (YNAB)
INDUSTRY

Marketing
LOCATION

Headquarters:Salt Lake City, UT,Salt Lake City, UT
JOB DESCRIPTION
A Video Content Producer By Any Other Name…
We don't care if you call yourself a Video Content Producer, a Vlogger, a Content Creator, the Talent, or an Executive-Producer Who Shines On Camera Dabbles In Post Production And Overflows With Content Ideas. If your wheels are already spinning and you're giddy at the prospect of being ruler and creator of all that is video at YNAB—keep reading—you might be exactly who we're looking for!
A Bit About Us…
We're a profitable, bootstrapped, growing company. Our marketing, message, and manifesto—everything we do—is rooted in our friendly approach™ to teaching our proven 
Four-Rule Method.
 (The ™ was a joke. We also have a sense of humor.) We sell beautiful, effective software that has helped hundreds of thousands of people implement the method and gain total control of their finances. We're called "You Need a Budget," but we prefer "YNAB" because we're all so busy (YOLO!). For years now, YNAB has transformed people's finances and lives and they've been telling their friends how awesome it is. (Don't believe us? Ask 
Google
!) We're making peoples' lives better and are having fun doing it.
We have one overarching requirement when it comes to joining our team: our 
Cultural Manifesto
 has to really click with you. (If you're nodding emphatically while reading it, you'll probably fit right in, in which case, we can't wait to hear from you!)
Who You'd Be Working With…
Your Manager: Oh, and the Chief Marketing Officer, Lindsey—who is chomping at the bit to dig into content strategy together—will be your manager. She loves karaoke, shiplap, and stand-up comedy and as long as you laugh at her jokes from time to time, you're gold.
Your Team: The Video Content Producer will be a central player on our hilarious, creative, quirky Marketing Team. (Disclaimer: Someone on the Marketing Team is writing this, but it's true!) We work very collaboratively, and there's a lot of all-hands-on-deck, but primarily you'd be heads down with Shannon, our cat-and-yoga-loving Writer, Tristan, an oil painter and animator who brings our doodles to life as our Motion Graphics Designer, and Ben, who loves board games more than you, and is our unofficial mascot and social media lead. (You will love them!) Plus, part of your charge will be to maximize our internal resources company-wide, so you'll get to work with lots of different (amazing) players!
Still interested? Here's a little more about life at YNAB and the specifics of the position…
How You'll Work at YNAB
We work really hard to make working at YNAB an amazing experience. We have a team full of truly exceptional people—the kind you'll be excited to work with. Here's how we operate:
Live Where You Want
We're a distributed team, so you can live and work pretty much wherever you want (for this particular opening, there are some time-zone requirements). Proximity doesn't influence productivity. Just make sure you have a reliable internet connection.
No Crazy Hours
We rarely work more than 40 hours per week. There have been a few occasions where things got a little crazy and people had to log some extra hours. But then they took some extra time off, so it all balances out. We work hard and smart but we're in this for the long haul, no need to go crazy on the hours.
Take Vacation (Seriously)
We want you to take vacation. In fact, we have a minimum vacation policy of three weeks per year. Something closer to five is about right. Plus we take two extra weeks for a Holiday break. It's important to get out and do something. We'll look forward to seeing pictures of your vacation in our internal chat room, creatively named #office_wall.
The YNAB Meetup
We get the teams together once a year to catch up on spreadsheets and powerpoints in a Best Western conference room. Just kidding. So far, we've done
 Costa Rica
, a 
gigantic cabin
 in the mountains, a beach house in the Outer Banks, and a ranch on Montana. We do really fun things, but the highlight is always just hanging out together and having a blast.
Up Your Game
We're serious about helping you improve your craft. We budget for it (hey-o!). We have a monthly book budget, send people to conferences, give dedicated time away from work to learn something new… it's really up to you and your manager. But we love to see our people growing.
International is Absolutely Okay
If you are Stateside, we'll set you up as a W2 employee. If you're international, you'll be set up as a contractor. Employee or contractor, it's all the same to us. You're part of the team. We are spread all over the world, but for this particular position, we have a strong preference for candidates located +/- two hours from North American Central Time.
If You're Stateside…
YNAB offers fantastic health, dental, and vision insurance, where we cover 100% of the premium for you and your family. (No need to check your vision, you read that right, 100%. Although if you did need to check your vision, NBD, we've got you covered!)
We also have a Traditional and Roth 401k option. YNAB contributes three percent whether you choose to throw any money in there or not. It vests immediately. (Are you a personal finance junkie like our founder Jesse? He set up YNAB's 401k to have the lowest fee structure possible, where all plan costs are paid by YNAB, not your retirement nest egg. The investment funds available are fantastic, passively-managed, ultra low-cost index funds. You're not a PF junkie? Then trust us, it's great.)
Other Tidbits
Once you start, we DEMAND (in a friendly, ALL CAPS IS YELLING way) that you fill out your "Bucket List" spreadsheet with 50 items. (That's harder than it sounds!)
The bucket list really helps in deciding what we should give you for your birthday and Christmas: No gift cards here. We tried that. Super boring.
We have a bonus plan based on profitability. You'll be in on that from day one. YNAB wins, you win. That kind of thing.
We're all adults. There's no need to punch a clock, or ask for permission to take off early one afternoon to go see the doctor (health insurance premium 100% covered!). We look at what you're accomplishing, not how long you sit (have you tried standing?) in front of a computer.
We want you firing on all cylinders so we'll set you up with a shiny new computer and replace it every three years.
Did I mention we make a huge, positive difference in people's lives? You may not think that matters much, but then a few months down the road you'll realize it's made your job really, really enjoyable. Don't underestimate this one!
Now, back to you, our new Video Content Producer…
Now that you know a little bit more about us, here's some more info about what we're looking for in the Video Content Producer…
We're Good At Telling Our Story, But We're Looking To Up Our Game At Showing It. 
We have some great writers, our founder Tweets occasionally, we have a weekly podcast, and we push social content all day, everyday, but something is missing. We're looking for a Video Content Producer to help us take our content strategy to the next level and tie it all together with video content. Lots and lots of video content. We are hoping our video content will become the crown jewel—the anchor content—for which all our other content follows. We need an idea factory, a prolific video content creator, who can help us build out a cohesive strategy and deliver the goods (lots of awesome videos).
That's Where You Come In:
We are looking for a Video Content Creator/Producer to help us publish regular video content and take a leadership role informing and driving content strategy overall. We are looking for someone who is comfortable being in front of the camera and can generate dozens of story ideas every day without breaking a sweat. We are looking for a storyteller—someone who can write scripts, suss out great stories, and always be looking for new ways to communicate with our customers. We need someone who can be the "talent" but also help us utilize our existing talent company-wide to develop a variety of different types of videos (live, educational, inspirational, promotional, hilarious (well, they should all be hilarious), etc.) with different goals, voices, and styles. All the video, all the time!
Maybe you've been working in local news—you know how to pump out story ideas that appeal to your audience, write your own material, and build a community online. You might love this position.
Maybe you've been vlogging for awhile now, building an audience, honing your craft. You love the opportunity to be creative, you have so many ideas you haven't had the chance to pursue yet, and you absolutely wish you could do it full-time.
Or maybe you are something entirely different that we haven't dreamed up yet. Either way, we can't wait to meet you!
You're the one we're looking for if you:
You have experience in front of the camera.
But you don't need to be in front of the camera. You are also comfortable concepting, scripting, and coordinating a video featuring someone else.
You have experience generating story ideas. In fact, you are an never-ending source of, "What if we….", "I was thinking we should try,…", and "You guys! I saw something that we need to put our own spin on…". Just reading this bullet point you thought of three new ideas you want to jot down.
You never met a brainstorm you didn't like. You get energized at the mere prospect of collaborating with our teachers, writers, designers, support reps, and marketers to create incredible video content with serious impact.
You love talking about how to "connect" with users and potential users.
You do well with vague directions like, "We need to reach more small business owners."
You have a sense of humor—in person, on camera, in writing. Going for the joke is a natural instinct you simply can't shut off.
You understand that creating engaging, effective content is equal parts art/science/research/timing/heart.
You understand the value of brand, and how a sound content strategy can strengthen a brand.
You are comfortable juggling, wrangling, cheering, critiquing, concepting, writing, polishing, and publishing all in a day's work.
You're looking for a full-time, remote gig where you will have a lot of influence, the opportunity to put your creative stamp on a new position/priority, and help lead our content strategy into a new era starring video.
You get Bonus Points if:
You use and love YNAB.
You are already creating regular video content you can show us.
You have editing and/or technical video creation experience (compositing, effects, lighting, fancy video post-production skills)
How to Apply
Apply here (https://ynab.recruiterbox.com/jobs/fk01yy8) by 11:59 pm on October 14th, 2018. It's a real deadline, the kind you love.
Attach a PDF of your cover letter. In your cover letter:
Introduce yourself and explain why this position is of interest to you, and why you would be a great fit.
Please include a portfolio of your work. Include a link to a YouTube channel, online video portfolio or even a Dropbox with selected video content that you've created.
Also attach your resume in PDF form, but your cover letter and video samples are where we'll focus.
OPTIONAL: Include a :60 or less video introduction. Tell us who you are and what gets you excited about this position!
P.S.  If you're not interested in or available for this position, but know someone who is, we would really appreciate it if you passed this along!
Similar Jobs
You may also be interested in these jobs below