In-House Sales Representative and Account Manager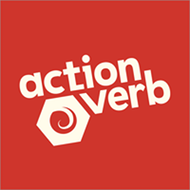 Action Verb
In-House Sales Representative and Account Manager
Software

Medium
JOB FUNCTION

In-House Sales Representative and Account Manager
COMPANY

Action Verb
INDUSTRY

Software
LOCATION

Headquarters:Las Vegas, NV,Las Vegas, NV USA
JOB DESCRIPTION
Our boutique SaaS company is looking to add one or two folks to our all-remote (work from home) inside sales team for our cloud storage service, BrickFTP.


BrickFTP caters to developers and IT professionals by providing compatibility with new and legacy automated systems without sacrificing a modern user experience.


You will be selling monthly or annual packages with an ACV (annual contract value) of $3k-30k. Our marketing team invests heavily in paid online advertising to deliver you a steady stream of highly qualified leads who already want the service we offer.


BrickFTP is easily demonstrated visually via screen sharing, offers a ton of value at its price point, and has 4 separate plan offerings to increase your commissions via upsells.


Additionally, you will also take on an Account Manager role for some of our existing clients, and have the opportunity to earn commissions from upselling existing clients.
For This Role, We Want To See This Track Record of Results:
For our Inside Sales Executives and Account Managers, we look for the following:

Have at least 5 years of directly applicable experience.
History of selling software, cloud, or other telecommunications services to businesses.
Experience giving one-on-one sales presentations via remote video/screen sharing.
Interest in participating in trade shows and in-person selling opportunities.
Knowing the line between healthy follow-up and being overly obnoxious, and then walking that line with every lead.
Professional phone demeanor and ability to communicate effectively via the phone.
Perfect grammar, professional tone, and friendly conversation flow via email and live chat.
Understanding of the technical aspects of hosting and cloud storage.
Interest in taking on additional roles within the Company and a commitment to growing your capabilities.
Engineering and coding experience is a major plus because most of our prospects are developers or IT people themselves.
Salary and Benefits
Action Verb offers great base salaries, high commissions, and unparalleled
flexibility and other benefits to secure top talent.
Our Inside Sales and Account Managers can anticipate six-digit compensation if they hit their quota.
You'll also get a great benefits package, and a $2,500 signing bonus to purchase a new computer, desk, or
anything else that would help build or refresh your home office.
We fully pay base plan health insurance premiums (exact plan details depend on your state of residence), and we'll pick up the tab for 75% of your spouse or family if they wish to join your chosen plan. We want your family to be healthy.
Plus, you can join Action Verb Risk Free because of our $7,500 Quitting Bonus Within Your First 90 Days.
If you don't like working at Action Verb for any reason, quit within the first 90 days and receive a $7,500 quitting bonus.  That should be enough to keep you and your family afloat while you decide on your next
path.  We hope that you won't take us up on the offer, but we want you to feel good knowing that it's there.
Similar Jobs
You may also be interested in these jobs below