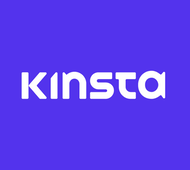 Kinsta
Inbound Sales Engineer
Software

Small
JOB FUNCTION

Inbound Sales Engineer
COMPANY

Kinsta
INDUSTRY

Software
LOCATION

Headquarters:London, UK,London, UK
JOB DESCRIPTION
DESCRIPTION


We (Kinsta.com) are a modern cloud hosting startup focused on WordPress hosting. Our awesome, talented, and motivated team is scattered across the globe: Europe, Asia, Australia, North America, and South America.
Our client base is growing steadily, and we're looking for a competent inbound sales engineer with exceptional communication skills and technical background to be an amazing first point of contact for the inbound sales process!
As a Kinsta Inbound Sales Engineer, you will:
Answer questions regarding our hosting plans, features, capabilities and platform from all leads that are generated by our marketing team's efforts. This may include leads from our website, chat, social media, sales email, or any other inbound contact method.
Discuss with sales leads their requirements, needs, and questions via email/ticket and voice communication (Google Meet, Zoom.us, Skype, Phone, etc.).
Provide inside sales assistance to existing clients and to Kinsta's sales team by pricing custom hosting plans, generating custom proposals, coordinating temporary server upgrades, answering plan upgrade/downgrade questions, and various other sales-related tasks.
Respond to leads in a way that takes into account their skill level, expectations, and needs. The skill level of our existing and potential client base varies from beginner to expert and everything in between. Additionally, our client base ranges from personal blogs and websites to e-commerce and all the way up to mission critical enterprise websites. As such, the ability to gauge and sense how to approach inbound sales leads is imperative!
Produce satisfied customers by helping people, understanding their needs, demonstrating technical expertise to build trust, and guiding the customer to the right product or service. This is not a role where memorizing keywords, reading from scripts, or simply replying with knowledge base links is acceptable!
Monitor trends and provide feedback gathered from the inbound sales process to the appropriate internal team.
In coordination with the Director of Sales, create, standardize, and document sales processes and workflows.
Engage in ongoing education to develop relevant skills and knowledge.
Keep up to date with developments in the WordPress community to understand upcoming changes and issues faced by WordPress users.
REQUIREMENTS


The customer experience is one of the cornerstones of our business. Our clients have come to expect industry-leading support and it's our pleasure to deliver that to them. We take the same approach with prospective clients by providing high-level care and assistance.
As a Kinsta Inbound Sales Engineer, you must meet the following core requirements:
Fluent in written and verbal English. You need to be an exceptional writer and completely comfortable jumping on multiple sales calls every day.
Prior experience in a similar or related customer-facing role, preferably dealing with a SaaS, PaaS, or WordPress-related product or service.
Must be fluent in WordPress. For example, you need to know what domain mapping is in the context of multisite, you need to have an opinion about Gutenberg, you need to have a good working knowledge of the most common WordPress plugins and themes (Yoast, WooCommerce, Easy Digital Downloads, Avada, Genesis, etc.), and pretty soon after starting in the role you'll need to be able to explain why it's a bad idea to count each page load with a call to wp-admin/admin-ajax.php. If any of the preceding information is intimidating or completely foreign, it's likely that this role won't be a great fit for you.
Technical experience using WordPress and related technologies such as CDN, DNS, Linux, PHP, MySQL, caching, DNS, and domain names is required. You do not need to be a developer or systems admin; however, you do need to understand and feel comfortable discussing these topics via both written and verbal conversations.
Eagerness to learn and understand new technical concepts.
Things To Remember When Applying
When you apply, make sure you include a cover letter that points out how you meet the requirements in this listing. Each of these requirements was included after careful thought and deliberation, so we're really curious to know how your experience and expertise can be applied in this role. Lastly, let us know what you think about the Gutenberg project in a few words. Doing these things is your chance to flex your WordPress knowledge and to show that you reviewed this listing carefully.
BENEFITS
This is a fully-remote role. You can work from anywhere as long as you have reliable internet access and a quiet environment for sales phone/VOIP calls as needed.
This position offers a great deal of flexibility, responsibility, competitive salary, and opportunity for growth for the right candidate.
If you want to learn more about Kinsta and what it's like to work for our team, head to our website and look for the About Us link in the footer.
Apply for this Position
If you can see yourself in this remote role and feel you can add to the ongoing success of In Marketing We Trust, then apply via https://kinsta.com/careers/
Similar Jobs
You may also be interested in these jobs below