Inside Sales Rep for Sales Software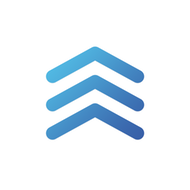 Follow Up Boss
Inside Sales Rep for Sales Software
Marketing

Medium
JOB FUNCTION

Inside Sales Rep for Sales Software
COMPANY

Follow Up Boss
INDUSTRY

Marketing
LOCATION

Headquarters:Remote,Remote
JOB DESCRIPTION
Who Is Follow Up Boss?
Why Would You Want To Work Here?
We're a young, ambitious company who only answers to our customers
Opportunity to have a big impact on our growth and your career
All your leads are warm, inbound inquiries
No red tape or pointless meetings
Competitive base salary, performance based bonus, health/dental insurance and 20 days paid holiday

This Role Is For You If…
Your approach to sales is consultative, and focused on service and helping people get results
You thrive in a high volume sales role with short sales cycles
You have a passion for empowering businesses and users to grow
You would describe yourself as patient, curious, empathetic and having a good sense of humor
You LOVE sales, and other salespeople (since that's who you're connecting with all day)
You're independent, self-motivated and can stay efficient and productive without someone looking over your shoulder all day long
You thrive on ambitious goals and can't handle anything but being the top producer on your team
Your qualifications:
Tech/SAAS experience with free trial / inbound sales experience.
High volume selling experience
Consultative selling experience, ideally to small businesses.
Self motivated and proactive mindset.
Remote work experience is considered an asset.
Based in the USA, quiet home office with fast internet.

Your responsibilities will include: 
Meeting a sales quota with monthly revenue targets
Calling, texting and emailing a high volume of sales inquiries and free trials, proactively identifying their biggest challenges, show how we can solve them, and begin helping to solve those problems as early in their free trial as possible (we use our own product, Follow Up Boss)
Navigate a high volume and high velocity sales cycle
Identify and deliver best next steps or resources to assist prospects in evaluating and purchasing Follow Up Boss
On-boarding and setting up new accounts during the free trial giving our customers a referable experience.
Answering incoming phone calls and emails from people on free trials or who are considering starting one to answer questions and consult them on the best solution for their current situation
Monitoring qualified free trial accounts to ensure that they are thrilled, getting results, and progressing towards account activation (and ultimately conversion)
Becoming a keen, passionate expert in all things related to real estate lead generation, lead conversion, sales optimization and customer service

What our team thinks about working here (Glass Door reviews):
I have worked in the SaaS industry for almost 10 years and this is by far the best company I have ever worked for. The CEO and CTO truly have a passion for the customer and the industry they are in. The work environment is relaxed but the best is expected from each person. The company itself is remote and employees are spread throughout the United States (great perk!).
This is the first job I have had where I like going to work. The team is helpful and encouraging. We all have that dream list of ways we want management to treat us as employees and they go beyond that here. It the first time I have seen an owner care about his employee's. It directly translates to motivated and sharp team members.
It is great to see everyone excited at a company, where we have a focus on making something great for our customers and providing them with the best support possible.
Apply for this Position
If you can see yourself in this remote role and feel you can add to the ongoing success of In Marketing We Trust, then apply via https://grnh.se/795355f81
Similar Jobs
You may also be interested in these jobs below