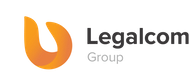 Legalcom
Legal Contracts Manager
Financial

Medium
JOB FUNCTION

Legal Contracts Manager
COMPANY

Legalcom
INDUSTRY

Financial
LOCATION

Headquarters:US/EU,Remote
JOB DESCRIPTION
We're looking for a talented and reliable Legal Contracts Manager to help us grow our projects in the legal space.
About The Work
As our first Legal Contracts Manager, you will help us draft, manage and prepare our library of legal contracts and legal clauses we're making available to our customers through our websites and apps.
We need your help to take on our current challenges (and beyond):
Draft, proofread and manage our library of legal contracts and clauses
Propose, research and draft legal clauses for our library of contracts based on customer feedback outlines
Keep up to date with changes in the law that might require updating our library of clauses
Assist our product team on how to best present legal information through our websites & apps
Assist our content writers in regards to legal information we present to readers
Manage and work with partner lawyers for contracts and clauses review
Job Requirements
Native English
Excellent and professional written and verbal communication skills
Detail-oriented with strong organizational skills
Exceptional online research skills
A desire to work exclusively remote
It's a major plus if you have any of the following:
Relevant Bachelor's Degree
Experience with IT/Privacy/Online Data Contracts & Documents
Relevant professional experience (ie. working as a paralegal or in a law firm)
How Do We Work?
We work remotely. We generally don't need to sync time zones. The tools we use to collaborate are:
Gmail & the Google Drive Suite
Basecamp & Trello
Slack
Skype & Hangouts
How To Apply?
Please send an email to office@legalcom.group with:
A 4-5 sentence introduction explaining why you think you would be a good fit
3-4 examples of contracts/clauses you drafted (and why) OR information on projects you were involved in (and your responsibilities)
Your desired monthly pay or hourly rate
Please format your subject line as follows: Your Name | Legal Contracts Manager (example: John Doe | Legal Contracts Manager)
Apply for this Position
If you can see yourself in this remote role and feel you can add to the ongoing success of In Marketing We Trust, then apply via https://legalcom.group/
Similar Jobs
You may also be interested in these jobs below