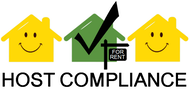 Host Compliance
Marketing Director
B2B

Large
JOB FUNCTION

Marketing Director
COMPANY

Host Compliance
INDUSTRY

B2B
LOCATION

Headquarters:Seattle, Washington,Seattle, Washington
JOB DESCRIPTION
Marketing Director – Host Compliance
Location: Flexibility to work from regional home office. (must reside within US or Canada)
Are you passionate about leveraging technology to create user driven value-add experiences, raising awareness of exciting new technologies, and promoting concepts for bolstering new business and customer retention? Are you self-motivated, goal oriented, forward thinking, well read, and do you thrive under pressure as a virtuoso multitasker? Looking to drive innovation and significant impact in local government?
About the Position
As Marketing Director you are the fuel to our 'end-to-end' funnel approach. Marketing and sales are one unit connected by sales development producing a continual flow of highly qualified leads, meeting, opportunities and new customers. The successful candidate is excited by the opportunity to drive this integrated team providing leadership and guidance to all players.
In joining our rapidly growing local government SaaS startup to be successful in the role you will need to become immersed in the short term vacation rental phenomenon so you can quickly talk to it's challenges to local government leaders across North America and throughout the world. You're proficiency in leading tools like Marketo and Salesforce will allow you to quickly find success in the role.
You will solidify a framework of an existing marketing plan and own the execution successfully managing a budget, team members and vendor relationships efficiently pulling all the pieces together.
Your experience in content marketing, automation and thought leadership will help elevate our already strong brand as global leader to the next level.
This role can be performed from home as long as you have access to a professional work-environment and a fast internet connection.
Development and implementation of the overall marketing strategy for new and existing products and regions
Overseeing implementation of the Marketing strategy – including campaigns, events, digital marketing, and PR.
Define and implement a productive content management strategy providing strong thought leadership and leading tools
Align messaging across departments and tools
Help maintain and further establish Host Compliance as the global leader
Working closely with the company's Sales team; enabling them to meet their commercial objectives by providing them with appropriate tools, materials and presentations
Guiding the day to day activities of the marketing team driving actions across all channels and
Ensuring that the marketing objectives are implemented by the marketing team.
Work closely with product management team to define marketing materials and programs.
Manage social media presence and direct programs to improve social media reputation and recognition.
Developing and delivering marketing and communications strategies for the organisation.
Undertake continuous analysis of competitive environment, consumer trends and market share
Waterfall planning
Oversee staff operations using best-inclass toolset in close partnership with Chief Commercial Officer and SDR Lead.
Direct, plan and oversee the marketing strategies of the organization's products and services.
Subject matter expert to leadership on issues relating to effective marketing.
Collaborate with Customer Service to drive alignment and development of customer content such as video testimonials to be used in communications. This is a high influence role.
Create and optimize content roadmap by buyer persona. Organize and potential re-use existing content.
Identify and lead potential marketing techniques improvements to better customer experience
Develop and manage SLAs across team and partners where we are dependent to ensure campaign success
Drive opportunity creation and revenue growth leveraging multi channel marketing activities such as conferences, roadshows, town halls, speaking events, webinars, email nurture, etc.
Lead a team of 2x SDRs and 1x SDR Lead to ensure campaigns run effectively
Play a broader leadership role on the Strategy Team to ensure the full team is successful.
Manage and develop advertising budget and investment prioritization across team.
You need to be extremely adept at following workflows and processes for A/B testing and welcome change while offering feedback as we work to improve for optimal success.
Bachelors or Masters degree in Marketing
Professional chartered marketer (CIM).
Proven track record of success in senior marketing roles.
Confident, driven and dynamic leader.
Entrepreneurial mindset with the ability to spot original branding opportunities.
1+ years previous Marketing Director experience
1+ years experience with Salesforce.com
1+ years experience with Marketo.com
1+ years sales experience at a SaaS or Enterprise Software company
Customer obsessed, data driven and results focused
Understanding of big data management and advanced analytics with ability to apply use cases in a marketing context.
Proficient in campaign automation mechanisms including in-product, emails, landing pages, forms, segmentation
Stellar computer computer and internet skills
Excellent grammar and spelling
Engaging verbal and written communication skills
Experience in leading a team and ability to train, motivate and coach
Bonus Points for
Local government experience
Bachelor's degree or Diploma (Sales or Marketing preferred, also accepting part-time students in similar programs)
As a true meritocracy we do not have any particular requirements as it relates to prior work experience or physical location. That said, we care a lot about innate skills, attitudes and work-ethic. Our hiring process reflect this, and to find the perfect candidate we will test every candidate on the actual skills required to do the job successfully. Each test will require only a small time commitment from you, and we will only ask you to do additional tests if you pass the prior tests. This way we won't waste your time, while making sure that you are the perfect match for the job. 
Host Compliance
 is a privately held tech company. Our vision is a world in which the sharing economy works for everyone. We seek to contribute to this by being the leading independent and trusted third party that local governments can turn to for data, tools and impartial advice on how to adopt and enforce Airbnb-style short-term rental related local rules that best serve the needs of all constituents in their communities. You can learn more about us from these new stories in the 
Wall Street Journal
, CNN and Fox News.
The team behind Host Compliance consist of an experienced group of data scientists, engineers and business people with backgrounds from Caltech, Harvard and McKinsey. The company is profitable and it has grown extremely rapidly since launching out of Stealth mode in Q2 2016.
Come join us! If you're up for unlimited career growth opportunities and a career-changing role, wed love to chat! Please include in your application your resume, references and a cover letter demonstrating why you'd be a great fit for Host Compliance.
Please complete the applicant form (select the Apply button) to apply. Only candidates selected for an interview will be notified.
HOST COMPLIANCE, LLC
1037 NE 65th St #81158
Seattle, WA 98115
Apply for this Position
If you can see yourself in this remote role and feel you can add to the ongoing success of In Marketing We Trust, then apply via https://host-compliance-llc.breezy.hr/
Similar Jobs
You may also be interested in these jobs below