Paid Media Account Strategist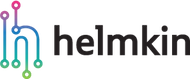 Helmkin Digital
Paid Media Account Strategist
Marketing

Medium
JOB FUNCTION

Paid Media Account Strategist
COMPANY

Helmkin Digital
INDUSTRY

Marketing
LOCATION

Headquarters:Victoria, BC, Canada,Victoria, BC, Canada
JOB DESCRIPTION
Role Type: Full-time, Permanent
Hours: Monday-Friday 9am-5pm
Pay: Salary + benefits + performance incentives
ABOUT US
Helmkin is a full-funnel media buying agency specializing in digital monetization and driving customer acquisition at scale. We generate hundreds of thousands of product and lead sales while managing millions of dollars of ad spend for clients all over the world.
As a team we're entrepreneurial, ambitious and obsessed with what we do. We push each other to do awesome work and encourage team members to bring ideas forward – and then go out and make them happen!
ABOUT THE POSITION
We're looking for a quarterback – someone with a deep understanding of the paid media space who can call shots and manage campaigns at scale.
In this role you'll be the middleperson between helping clients achieve their dreams and communicating what needs to be done with your internal team. You'll be responsible for setting strategic direction, building and communicating timelines and managing deliverables.
IN THIS ROLL YOU WILL
✅ Create and manage high-performing paid acquisition campaigns.
✅ Prioritize and manage multiple tasks and projects simultaneously in a fast paced team environment.
✅ Work with copywriters and designers to create and deploy landing pages and marketing hooks that increase conversion rates and the overall performance of your campaigns.
✅ Test, test and test again. Through ongoing review and optimization of the full user journey, you will lower the cost per acquisition (CPA) of each campaign to ensure that targets and goals are being conquered.
✅ Present findings and report on results. What is working and why? What are the next opportunities? How can we best scale the campaign?
AD PLATFORM EXPERIENCE
In your application, please include a rating out of 10 indicating your level of proficiency in the following platforms:
– Facebook Ads
– Google Search Ads
– Google Display Network
– Amazon Ads
– Youtube Ads
– Google Analytics
– Instapage/Unbounce
If you love a challenge and are motivated to succeed, we're looking forward to meeting you!
Along with your resume and cover letter, feel free to include an example of some of the awesome things you've done that make you stand out – the nerdier the better.
We appreciate your time and thank all applicants for their interest, but will only be responding to shortlisted applicants.
Apply for this Position
If you can see yourself in this remote role and feel you can add to the ongoing success of In Marketing We Trust, then apply via careers@helmkin.com
Similar Jobs
You may also be interested in these jobs below