Paid Search Specialist (EMEA)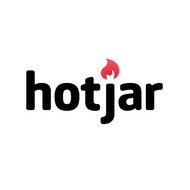 Hotjar
Paid Search Specialist (EMEA)
Software
JOB FUNCTION

Paid Search Specialist (EMEA)
COMPANY

Hotjar
INDUSTRY

Software
LOCATION

Headquarters:Malta,EMEA
JOB DESCRIPTION
Note: Although this is a remote position, we are currently only seeking candidates in time zones between UTC-2 and UTC+4.
We're looking for a truly passionate Paid Search Specialist to join our growing marketing team. You'll play a key role in both formulating and executing our global Paid Search strategy, and be part of scaling our paid social and programmatic efforts. This is a role that in time can expand beyond search and into broader areas of paid media and marketing. 
At Hotjar we're on a mission to help people improving their user's experience, making the web a better place. Search is no different. So we're looking for someone that truly gets search, is data-driven, and understands how people behave in search so we can offer the best possible experience. If that's you, read on.
In this role you will:
Form part of the paid team and work together across Google Ads, Facebook, and Display & Video 360, on a global scale
Manage, optimize and scale campaigns, its structure, keywords, ads and landing pages while maintaining a healthy ROI, so that we can reach more of our ideal users over time
Have ownership of budgets, strategy development and execution, of paid search, paid social and Display & Video 360 related campaigns
Create and implement campaigns that are aligned with our user journey
Write, test and iterate ads and coordinate with the team in developing ad visuals and landing pages to improve overall ROI
Collaborate with the marketing team to maintain a consistent brand voice and message across all campaigns.
Be thinking about whether we should be testing other channels and which ones these are
Deliver the reporting capabilities we need to ensure we're moving in the right direction across all aspects of our activity
Be part of building up our programmatic efforts using Display & Video 360
Compensation
The budgeted compensation range for this role is €45,000 to €65,000, annually. Ranges are based on market research and are equitable to other roles within Hotjar. The actual compensation offered to our new team member will be based on relative experience and skills. At this time we are only able to provide official employment status to those located in Malta. All other new team members will join as full-time consultants and will be responsible for paying any taxes or applicable fees where they reside.
Requirements
You have a background of running large, successful search campaigns, ideally for a fast-growing business or agency

Have a mindset of putting customers first. There is no point in doing search unless you understand how you're helping the end user

You're an Excel wizard that's comfortable with complex reports, pivot tables and not afraid of spending time in your spreadsheets

The ability to self-manage, juggle multiple priorities and pay strong attention to details

You live and breath campaign performance data and know exactly what levers to pull when optimising a campaign against specific KPIs

The ability to contribute to an innovative, collaborative and fun team-based environment

Must submit to a background check confidentially processed by our third party
Similar Jobs
You may also be interested in these jobs below