Pay Per Click (PPC) Specialist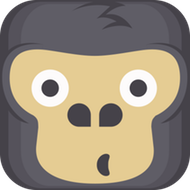 GorillaDesk
Pay Per Click (PPC) Specialist
Marketing

Small
JOB FUNCTION

Pay Per Click (PPC) Specialist
COMPANY

GorillaDesk
INDUSTRY

Marketing
LOCATION

Headquarters:Boca Raton, FL,USA
JOB DESCRIPTION
We've built a fantastic cloud-based software solution (SaaS) for home service businesses—most notably, pest control companies—that enables them to organize their business, impress their clients, and connect their team without breaking a sweat.
In fact, at the time of this posting, over 6,500  field-service professionals trust GorillaDesk to help them quote, schedule, invoice, and get paid—faster!
Which means we've been able to achieve the rare combination of growth and industry-leading profitability since our inception, five years ago.
We do it by aggressively recruiting the absolute best and brightest people and structuring our company in a way that makes them want to work here forever.
It's easy to say, but very hard to execute.
OUR CULTURE
Here are the tenants we've embraced and how they've allowed us to develop a strong, motivated team, working hard towards true north:
Autonomy – 

having control over your work: managing your own time and making decisions on the right high-impact projects.

Mastery –

 being able to use and improve the skills that you enjoy.

Purpose – 

making a difference and understanding that what you do has value.
OUR CORE VALUES: [T.I.G.E.R]
Tinker –

 play & discover, reach for 10x improvements using data & job stories.

Integrity – 

keep your word, be whole and complete.

Growth – 

raise the bar, high standards.

Empathy – 

exist in the customer's shoes.

Remarkable – 

deliver a 10-star experience, lead by example.
WE EMBRACE SPEED
As a self-organizing team, our people have multiple roles, and our job descriptions are regularly updated via small iterations. 
As their interests change and our needs change, the roles people fill change dynamically over time.
'Most startups believe in iteration of their products. Now they need to apply the same thinking to their organizations.'
– Adam Pisoni, Yammer co-founder & CTO
Every team member gets six company-wide holidays per year as well as ten paid time off days which can be used as you please. 
Have fun. Don't work all the time.
Our team members also work hard, are continually learning, and accomplish a ton for the company in the time that they are working.
WHO WE ARE LOOKING FOR
Recently, we sent a survey to our customers asking them, "What is the biggest problem you're facing right now in your business?" As you may have guessed, an overwhelming majority replied "making the phone ring!"
Simply put, our customers need more traffic, leads, and customers.
You see, 70-80% of our customers are owner-operators, meaning they handle all parts of their business, including the marketing department (or lack thereof).
Our big audacious hairy goal (BHAG) is to help 50 home service business owners grow past the startup phase and join the two comma club… This year.
This means we must help them with their marketing and sales, amongst other things.
As our 
Pay Per Click (PPC) Specialist
, you'll be responsible for leading this charge.
Ideally, we'd love to find an expert who has taken a stab at creating their own pay-per-click agency but would rather not have to focus on sales, finances, hiring, etc.
If this sounds like you, then keep reading!
Some of your responsibilities will include:
Paid Channel Strategy: 

Figure out the channels that actually matter to our customers (and their bottom line).

Media Asset Strategy & Creation: 

All the creative work to attract clicks to our customers' websites… done.

Google Adwords Keyword Strategy: 

Discover the keywords with the biggest benefit to our customers' companies—that competitors are missing.

Google Adwords Campaign & Management:

 Create and manage smart Adwords campaigns designed to leapfrog competing ads and win more business.

Google Retargeting Campaign & Management:

 Setup and optimize successful remarketing campaigns with Google Adwords that will target prospects who have already visited our customers' websites.

Facebook Ads Campaign & Management:

 Create and manage Facebook campaigns that integrate naturally with our customers' online ecosystem.

Facebook Retargeting Campaign & Management:

 Setup and optimize successful retargeting campaigns with Facebook that will target prospects who have already visited our customers' websites.
*We don't expect you to be able to do all these things. That's silly and unrealistic. However, we do expect you to take extreme ownership over any projects you work on.
BENEFITS
As you might expect from a company that is so open, we also post our salary information right here in the job post.
If this description sounds like you, there's a chance we'd like to offer you $40k – $85k in salary. Paid holidays and 13 days of flexible time off.  Additional perks depending on your location.
Most of our amazing team takes advantage of a remote working environment while some work in our Boca Raton, FL location.
Our goal is to offer the greatest work environment possible and pay people well enough to make it possible for them to join the team. Come learn our way of working, take on as many roles as you can, and establish yourself as a valuable player on our team.
A UNIQUE HIRING PROCESS
We've found that the best candidates shine most when they can interact directly with our team and show their skills in action. This does require some work from you, so we'll pay you to join the team during a "paid interview period."
Assuming your submission exceeds expectations, we will reach out to schedule a few informal conversations with our team to learn more about you, and provide an opportunity for you to ask questions of us. If all goes well for both you and GorillaDesk, we will hire you for a paid interview where you start working with us for approximately one week (12-15 hours max) as a 1099 contractor. This can be done on the side of your current full-time job, so there is less risk to you.
If both parties like working together, we will expand our relationship with you into a full-time W2 role. If not, we go our separate ways, both leaving "winners" in the deal.
Apply now through this form: 
https://gorilladesk1.typeform.com/to/DzISy3
Apply for this Position
If you can see yourself in this remote role and feel you can add to the ongoing success of In Marketing We Trust, then apply via https://gorilladesk.com/
Similar Jobs
You may also be interested in these jobs below