Privacy and Compliance Manager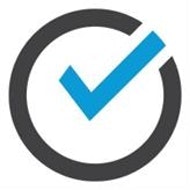 ScheduleOnce
Privacy and Compliance Manager
Mobile-App
JOB FUNCTION

Privacy and Compliance Manager
COMPANY

ScheduleOnce
INDUSTRY

Mobile-App
LOCATION

Headquarters:USA,USA
JOB DESCRIPTION
ScheduleOnce (
www.scheduleonce.com
) is an innovative Software-as-a-Service company that provides a feature-rich scheduling platform to businesses. We are looking for a Privacy and Compliance Manager to lead our privacy and compliance efforts and support our rapid growth within the Enterprise market. Candidates should have the potential to serve as ScheduleOnce's top authority on all privacy and compliance matters. 
Please note:
ScheduleOnce operates virtually and all employees work remotely from home.
Urgent compliance and privacy incidents may require out-of-hours responses, including nights and weekends. 
Roles and responsibilities
Ensure compliance with security and privacy frameworks (PCI, HIPAA, GDPR, etc.)
Define security policies and controls in line with SOC2, ISO27001 and NIST standards
Review legal agreements from a privacy and compliance perspective
Suggest and implement continuous improvements to privacy and compliance through an ongoing risk management process
Develop and deliver training and privacy and security awareness programs to employees
Provide an information security perspective on compliance with client agreements
Develop security policies and standards and ensure they are implemented and followed
Ongoing monitoring of the company's security and compliance health on all fronts
Act as a subject matter expert on compliance and privacy throughout the product development lifecycle
Define and manage the company's privacy and compliance roadmap
Requirements
2 years of experience as a Privacy & Compliance Manager 
Bachelor/Masters degree in any related field 
Legal experience is highly desired
Information security certification is an advantage (CISSP or CISM) 
Experience with security and privacy frameworks (GDPR, SOC2, ISO27001, HIPAA, PCI, NIST, CSA, EU Privacy Shield)
Experience writing professional requirements and policy documents
Excellent English, written and verbal communications skills (Native)
Hands-on, fast learner, good team working skills and highly motivated
Understanding of business and technical risk, how to translate between the two and communicate to various levels of technical and business stakeholders 
Employment details:
Full time position 
100% work from home in a virtual environment 
Non-standard hours might be required 
What we offer:
Dental insurance 

Medical Insurance 

401K Plan 

Paid vacation days

Paid sick days 

Company provided laptop and headset

Opportunity to travel for the company bi-annual international retreats
Similar Jobs
You may also be interested in these jobs below