Product Designer (iOS + Android) – Photography Apps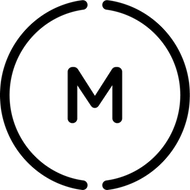 Moment
Product Designer (iOS + Android) – Photography Apps
Mobile-App

Medium
JOB FUNCTION

Product Designer (iOS + Android) – Photography Apps
COMPANY

Moment
INDUSTRY

Mobile-App
LOCATION

Headquarters:Seattle, WA,Seattle, WA
JOB DESCRIPTION
**US Applicants Only Please**
Design the best photography apps on iOS and Android as the lead designer on the Moment Apps team. 
On one side you'll work closely with our software engineers from concept to shipping. This ranges from new features to whole new apps. We have Pro Camera in the market today, but have plans for a second and third photography app. On the other side you'll work with our content team to promote and market the apps through the app store, social, and learning content. This means working directly with photographers, filmmakers, and fellow designers to drive customer awareness. 
Like all the designers at Moment, you're able to go from a blank piece of paper to concept refinement, to final visual details.
What you will be doing:
+ Concepting and exploring new features and apps with engineers.
+ Prototyping new features and testing them with the internal team and external beta team.
+ Working with engineers to iterate from prototype to final features we ship.
+ Working with our beta teams to test and receive product feedback. 
+ Working with the content team to create launch assets. 
+ Owning the app marketing pages and refining them to improve conversion rates. 
+ Helping to create detailed learning content for app users to get more out of the product.
+ Reading data and coming up with ways to improve conversion and retention.
+ Customer service, because everyone on the team does a few hours per week. And we mean everyone in the company. 
You need these qualifications
+ Publish your work. We believe that the best designers are part of the design community, putting their work out publicly for others to learn from.
+ A love for photography, which we can see through a well curated IG account. 
+ Visual talent. Sorry we can't teach this, but we do have a high bar for aesthetic detail. 
+ UX experience with consumer software products. 
+ Have designed at least one iOS and Android app from concept to shipping
+ Experience with Apple's Human Interface Guidelines and Google's Material Design System.
+ Experience working with engineers to ship features. 
+Motion graphics skills to bring an app to life is a big plus.
+ Direct experience working with content creatives is a plus.
+ Experience shipping visual assets for a campaign are nice to have. 
Why Design At Moment
We believe design wins. Co-founded by a designer, we're building a talented team of designers who help one another get better. You can see some of our product work on Behance https://www.behance.net/shotonmoment), our Pro Camera App (https://www.shopmoment.com/moment-pro-camera-app), and some amazing things people are capturing with our products #shotonmoment (https://www.instagram.com/explore/tags/shotonmoment/). 
Most importantly we teach you how to independently ship, measure, and iterate. We believe that design wins and therefore teach designers how to go beyond solving the problem to making fast, iterative decisions. 
Compensation And Benefits
The Moment culture is about ownership so the more you take on the more you make. Otherwise we keep compensation simple…
+ Medical insurance or $550 per month to do what you want. 
+ A free Moment Trip every year. 
+ A $500 stipend per year to spend on your own equipment. 
+ Three company off-sites per year.
Apply for this Position
If you can see yourself in this remote role and feel you can add to the ongoing success of In Marketing We Trust, then apply via https://www.shopmoment.com/careers
Similar Jobs
You may also be interested in these jobs below