Product Support Jedi, North America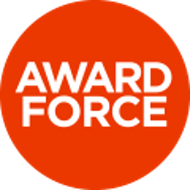 Award Force
Product Support Jedi, North America
B2B

Large
JOB FUNCTION

Product Support Jedi, North America
COMPANY

Award Force
INDUSTRY

B2B
LOCATION

Headquarters:Sydney, Australia,USA
JOB DESCRIPTION
Awesome opportunity to join a fast-growth global startup with a great product! Flexibility to work remotely with a friendly team.
Award Force (
www.awardforce.com
) is a fast-growing Australian SaaS company with a great product, expanding internationally. We are looking for an entry level support person who can provide fast, technically accurate and friendly support to our North American client base. 

Award Force is the industry-leading cloud software for organisers of awards, grants, scholarships and pitch competitions to manage submission, evaluation and award of results, online.
We provide the platform to accept awards entries/applications, allocate them to judges/evaluators who then do their judging online, all the while providing organisers clear visibility on how their program is going.
Since launching in Australia late 2013, we've had an outstanding market response and we're now supporting a growing list of clients across Asia Pacific, Europe, North & South America and the Middle East.
Award Force is a beautifully designed, high quality system and we make sure all our clients have a fantastic experience!
Our growing team is distributed across 22 cities in 13 countries, mostly working from home offices.  We use a range of internet-based tools for communication and collaboration which help our teams work closely over global distance and time zones. We're an energetic group of intelligent, creative people, driven by high standards and are passionate about creating and delivering an exceptional product and service.
You're located anywhere in North America

Native English speaker (or 100% fluent), bi-lingual is a bonus!

You are a fast learner and demonstrate the highest levels of transparency and work ethics

You love solving problems and helping others solve theirs 

You have a natural aptitude with technology, experience with SaaS and are able to learn new systems quickly

You're curious and love learning. If you don't know something, you speak up, and if you have an idea for improvement you can't keep quiet!

You're super organised and process oriented. You will be comfortable using multiple tools for various aspects of the role

You have fantastic interpersonal skills and are an excellent communicator, verbal and written. You are not hesitant to jump on a call with a client if need be

You have the ability to communicate complex issues in plain language

You're calm in high-pressure situations

You can work independently, are self-motivated, but enjoy being part of a team

You write in well-constructed sentences and pay attention to detail

Working remotely suits you perfectly,  your natural work ethic and passion for helping people will keep you motivated!

You will be flexible to attend meetings outside of usual working hours on scheduled days

You have access to fast, reliable internet and a dedicated space to work without distractions
What we offer
Full-time role, based remotely

Competitive salary

Friendly, sociable, mature, responsible team 

Lots of training and excellent internal support

The opportunity to learn new skills and develop professionally – we encourage side-projects!

Your birthday is a holiday every year

20 days annual leave

38-hour working week, Monday – Friday (your weekends are yours!)

A budget for computer equipment (pending 3-month probationary period)



Your role
Based anywhere in North America, you will be communicating with colleagues and clients alike across countries, cultures and time zones on a daily basis.
You'll love this role if you're self-motivated, genuinely enjoy helping people and solving problems. Lots of energy, confidence with technology and a sense of humour are a must!
Like any good startup, it can get messy— responses may be required at odd hours, and our processes are always evolving. You'll be part of this too. If you have a great idea, let's test it out! We're not big on bureaucracy, only results.  We don't expect you to be a slave to your chair, but you will need to be flexible.
The best part about Award Force? It's really fun 🙂 It's a fantastic product, and the people we speak with are diverse and lovely. We work in the recognition industry— every day we help our clients uncover and reward everyday people doing exceptional things!
Responsibilities
Be the first port of call on all inbound support queries via email/tickets, phone and (later), chat. You'll be responsible for 100% resolution of 1st level support issues

Adhere to our consistent (and proud!) first-time-reply metric 

Provide technically accurate responses after carefully testing necessary scenarios

Write support articles for the knowledge base

Advise best practices, introduce new features and keep your finger on how clients are feeling about Award Force

Work with the engineering team to resolve bugs and follow through with updates 

Work closely with the regional CSM on renewal risks
Respond quickly every time to 'wow' the clients


Able to really listen to people, get to the heart of the issue and see it through to resolution

Convey appreciation and respect to our clients at all times

Strive to build trusting relationships based on honesty and transparency
Contribute to continuous improvement:


Identify and report common user issues for product improvement

Identify and fill gaps in support documentation

Be on the lookout for anything that can be better
Apply for this Position
If you can see yourself in this remote role and feel you can add to the ongoing success of In Marketing We Trust, then apply via https://www.awardforce.com/careers
Similar Jobs
You may also be interested in these jobs below