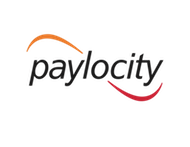 Paylocity
Product Team Leader
B2B

Large
JOB FUNCTION

Product Team Leader
COMPANY

Paylocity
INDUSTRY

B2B
LOCATION

Headquarters:Schaumburg, IL ,USA
JOB DESCRIPTION
At Paylocity, we create software that makes companies – especially their HR teams – better, faster, and stronger. We give clients the tools they need to make their companies run, and give our employees a rewarding company culture – all putting us in a category of our own. Join us and learn what makes us unique!
We're a fast-growing company ready to revolutionize the payroll and HR world for hundreds of thousands of businesses by delivering innovative technology and support. We seek the best and brightest to help us create the future of our talent solutions – enabling our customers to better develop their employees. Our own employees are equally important to us: We work hard to provide the best work environment for our employees, and are dedicated to giving back to the communities in which we live and work.
Delivering one-of-a-kind cloud technology, accompanied by award winning customer service, Paylocity is a software company in a category of its own. 
Poised to revolutionize the world of human capital management for hundreds of thousands of small and medium sized businesses, we are seeking the best and the brightest to help us create the future – enabling our customers to be employers of choice for their employees and supervisors.
Our Product & Technology organization nurtures a dynamic agile work environment full of talented individuals with a variety of thoughts, ideas and backgrounds working in small squads around a shared mission.  Guided by our development principles, and a passion for compelling software, we come together to deliver great products and make Paylocity an exciting place to work. 
The Product Team Leader is a critical role in our Product Development organization. This key leader serves as manager and scrum master – enabling the team to achieve their highest level of performance and team members to fulfill career goals. S/he acts as a servant leader and shelters the team from external distractions, allowing team members to focus on their commitments and reach their full potential. This position requires commitment to exceptional results, a strong desire for continuous improvement and the ability to build a collaborative culture within the product team. This in-turn will ensure we continue to innovate and expand our market-leading product suite.
Are you the teammate we are looking for?
Who you are:
At ease working at all levels of the organization.
Relentlessly curious about current market and technology trends, able to adapt accordingly.
Passionate about quality and controls.
A superior communicator with a penchant for change management.
Unflinching in your desire for production stability.
How we work:
Small, self-sufficient product-oriented teams with an entrepreneurial spirit organized into categories.
Dedicated IT Operations experts committed to cutting-edge infrastructure and developer tools.
We don't add more folks to our teams, we add additional teams to scale.
Casual, collaborative, agile environment which embraces and operates under our shared principles.
Complete transparency with open, honest discussions about our progress.
Close working relationship between executive stakeholders and product teams.
What we offer:
Lean enabling process that focuses on putting our product teams in the best position to succeed.
A commitment to investing in our products, hiring the best talent.
The chance to meaningfully contribute to a vast market opportunity.
Annual training allowance plus a subscription to Pluralsight for all technology colleagues.
Requirements:
Minimum 5 – 7 years in building applications in a SaaS web development environment.
Experience directly managing Software and QA engineers in a DevOps type environment.
Familiarity with Enterprise Architecture and developer tools, strongly preferred.
Bachelor's degree in computer science, engineering, or related field, preferred.
Certified Scrum Master (CSM) certification or Certified Scrum Practitioner (CSP), a plus.
Experience working in a .Net environment preferred.
During the last three months, you would have:
A proven track record of increasing team's velocity and providing visibility across the organization.
Facilitated scrum ceremonies, removed impediments, and enabled the team to be their best.
Developed and implemented measurable continuous improvement plans.
Managed dependencies across product teams/business.
Effectively managed production issues and communicate business impact to stakeholders.
Developed T-shaped skill sets and leadership capabilities of team members.
Nourished a collaborative environment with a willingness to share ideas, where open and honest feedback flourishes.
Facilitated longer-term career plans with each member of the product team, and found opportunities for team members to fulfill those goals.
Rewarded top-performers and addressed performance issues in a timely and respectful way
Apply for this Position
If you can see yourself in this remote role and feel you can add to the ongoing success of In Marketing We Trust, then apply via https://www.paylocity.com/careers/
Similar Jobs
You may also be interested in these jobs below