Remote Google Ads Specialist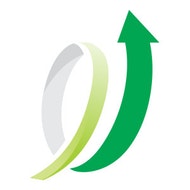 Barrel Roll
Remote Google Ads Specialist
B2B
JOB FUNCTION

Remote Google Ads Specialist
COMPANY

Barrel Roll
INDUSTRY

B2B
LOCATION

Headquarters:Norfolk, VA,USA
JOB DESCRIPTION
We're seeking a Google Ads Specialist to join our team on a part-time basis. You will participate in strategy, planning, buying, and executing digital media campaigns on Google Ads and other advertising platforms. You will be involved in the entire campaign cycle from start to finish, determining budgets, strategy, optimization, and even helping to create and modify the creatives used.
WHAT YOU'LL BE DOING
This is a part-time position with an estimated 15-20 hours per week to start. As it's a remote position, you'll be able to work from home or wherever you'd like!
We're looking for someone with a hands-on work ethic that will edit campaigns manually rather than trusting automated tools to do their work.
You'll be working on accounts for our clients and our own campaigns. You'll work directly with clients and as part of our team. We're looking for people who are fluent in English, both verbally and in writing, and who can expertly communicate solutions to clients.
More About What You'll Be Doing:
Actively participating in digital strategy and media planning meetings
Creation of paid search campaigns from ideation to execution
Creating detailed reports of campaign performance
Performing keyword research and writing ad copy
Work with other team members to implement a cohesive and integrated strategy
Analyzing online media buys
Compiling daily, weekly, monthly, and lifetime reports to quantify the results and communicate them to management.
Staying informed with Paid Search industry best practices, new trends and technologies and platform updates (e.g. Google Ads, Bing, Facebook, etc.)
REQUIREMENTS
Google Ads Certified
A minimum of 3 years experience buying online media for direct response
Experience with building and managing a media plan
Proven track record of success in previous job (e.g. helped a client achieve X business goal; retained a client for X amount of time)
Preferred example(s) of success: Helped a client grow their overall profit with paid search and has the numbers to back it up, helped a client reach a target CPA/ROAS and has the numbers to back it up. ROI examples of 500% or greater strongly preferred.
Experience in native channels, Facebook, and/or experience with programmatic display
Extensive split testing experience and serving as a primary stakeholder for conversion funnel improvements
Experience with copywriting and writing copy for conversions. Provide examples and some of your best converting copy
Digital marketing background is preferred
Understands basic marketing concepts (e.g. sales funnel)
Familiar with jargon (e.g. PPC, CPC, CPA, ROAS, bounce rate, pages/session, etc.)
Reliable, takes initiative and finds ways to solve problems independently
Passionate about developing knowledge and personal growth in Media Buying
Know the basics of media buying from both the client and media buyer's perspective
Analytical – able to take data and identify trends, improve performance, solve problems, etc
Quick at learning; attentive to detail
Background and/or experience with design a plus (i.e Photoshop)
Working Knowledge of WordPress, HTML and CSS
Experience with CallRail, Slack, and Toggl are all valuable
BENEFITS
Competitive Market-based Salary

Work remotely with flexible hours

Two weeks of paid vacation

Flexible work hours
Apply for this Position
If you can see yourself in this remote role and feel you can add to the ongoing success of In Marketing We Trust, then apply via http://barrelroll.fr/
Similar Jobs
You may also be interested in these jobs below