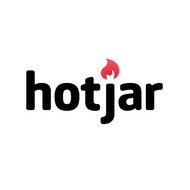 Hotjar
Sales Coordinator (EMEA)
Software
JOB FUNCTION

Sales Coordinator (EMEA)
COMPANY

Hotjar
INDUSTRY

Software
LOCATION

Headquarters:Malta,EMEA
JOB DESCRIPTION
Note: Although this is a remote position, we are currently only considering candidates based within European / African timezones.
Hotjar's growing Customer Experience department is looking for a detail-oriented individual with strong communication skills to join our growing team.  We're dedicated to going above and beyond for our users day in and day out, and our Sales Coordinator will match this customer-centric mindset.
As our Sales Coordinator, you will act as a liaison between the Sales, Customer Success, Support, Finance and Legal teams, ensuring that customers receive a fast and efficient service, and that Hotjar internal systems are up-to-date with accurate customer data. You will also support our customers with their payments and with facilitating the renewal of contracts.  
You'll be working directly on the front-line, interacting daily with our prospective, new and existing customers to ensure they have all of their sales needs met – from questions about pricing and renewals, through to taking calls with leads and assisting in the development of sales content.
This is a great opportunity to grow and develop within a fast-paced environment. We're looking for someone who's hands on, thrives in handling multiple responsibilities and is capable of thinking operationally to identify opportunities for automation.
In this role you will be responsible for:
Handling the processing of Purchase Orders, Estimates and Invoices, and updating accounting software and internal systems with financial data as required.
Sending PayPal requests and confirming received PayPal payments
Proactively seeking and resolving credit card expiration issues and following up on unpaid invoices.
Handling pricing estimate, trial extension, annual payment and renewal requests.
Serving as point of contact with potential users after product demo, and co-owning customer relationships with Onboarding and Customer Success teams to facilitate a smooth onboarding experience.
Speaking directly to leads and assisting with webinars.
Handling incoming Sales related interactions with customers through Zendesk
Coordinating with Legal and DevOps teams on terms and conditions and security documents.
Populating customer requested product and security questions in customer forms and managing the efforts of multiple teams to meet deadlines.
Identifying opportunities for automation and improving efficiency with our processes, working with our Customer Operations team.
Compensation Range
The budgeted compensation range for this role is €40,000 to €55,000 annually. Ranges are based on market research and are equitable to other roles within Hotjar. The actual compensation offered to a successful candidate will be based on relative experience and skills. At this time we are only able to provide official employment status to those located in Malta. All other candidates will join our team as full-time consultants and will be responsible for paying any taxes or applicable fees where they reside.
Requirements
1+ years professional experience in a communications-based role.

Fluency in English, with flawless writing skills. If you also speak other languages, tell us! Portuguese, German, French, Spanish, and Japanese will be considered assets.

Extremely detail-oriented with strong organizational skills and the ability to handle competing priorities.

Proficiency in Google Apps suite. Bonus if experience using Zapier.

Previous experience with invoicing systems preferred but not essential.

Self-motivated with ability to prioritize and execute work with minimal direction or supervision.

Naturally customer-centric. This role will support both external customers and internal stakeholders.

Must submit to a confidential background check processed by a third party provider.
Similar Jobs
You may also be interested in these jobs below