Sales Success Specialist (EMEA)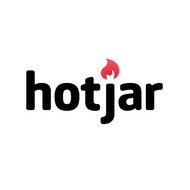 Hotjar
Sales Success Specialist (EMEA)
Software
JOB FUNCTION

Sales Success Specialist (EMEA)
COMPANY

Hotjar
INDUSTRY

Software
LOCATION

Headquarters:Malta,EMEA
JOB DESCRIPTION
Note: Although this is a remote position, we are currently only considering candidates based within European / African timezones.
We're looking for a customer-centric and product-focused sales specialist who is passionate about creating a sales experience that is valuable, educational and frictionless.
This position will see the successful candidate join our Sales Success team and help us develop new sales initiatives that are personable and educational, but also scalable. You should have an understanding of the evolution of Saas sales (ideally in a freemium model). You'll also ideally have proven success in building a sales pipeline that is efficient and effective in ensuring successful onboarding during trials, and in closing the ideal leads.
We're seeking applicants who will thrive in a multi-faceted role. You'll be spending a lot of time talking with leads and getting to know our ideal customers. You'll also be devising campaign and content strategy, improving our processes, and working with various teams like Success, Legal, Security, Marketing, and Operations.
Our ideal team member for this role is numbers-oriented, empathetic, and adaptable to working with a high volume of leads. You should be as comfortable thinking through how to approach Enterprise sales with high-touch, personable interactions that educate our leads, as you are in devising self-service experiences for SMBs.
As the team grows, you'll also be expected to help define strategy and develop plans for increasing expansions and renewals. You'll work closely with our Revenue-focused teams to evolve and improve our pricing strategy to ensure that we're correctly aligning customers to the right payment plan. You will also be an advocate in our Activation teams providing a voice for our leads and customers on improving our early onboarding experience.
The Sales team works closely with our Customer Success, Support, Legal and Finance teams to ensure that customers have a smooth experience getting started and continuing their use of Hotjar. You'll also collaborate with Marketing to align on acquisition strategies and be expected to create feedback loops on the quality of leads coming into the product.
In this role you'll be responsible for:
Performing product demos and presenting webinars for both prospects and customers.
Refining and developing how we converse with prospective clients to ensure they are educated on what they can achieve with our product.
Defining and leading projects that make it possible for leads to self-serve their sales-related needs.
Identifying ways to improve our onboarding experience.
Working closely with the Customer Success team both during the sales pipeline and at the handover stage.
Assisting and defining our capabilities on Pilots, POCs and RFPs.
Creating, updating and maintaining a sales opportunity and forecast system.
Working with leadership to help determine pricing and product line strategy as well as identify new markets we can enter and develop plans to do so effectively.
Working with internal teams to be the voice of the customer for improvements on product, onboarding, and overall experience.
Developing plans for identifying and scaling expansion opportunities.
Conveying prospective customer needs to product managers and product teams.
Working closely with Finance, Legal and DevOps to ensure the team is efficiently issuing and managing estimates, invoices, legal agreements and security documents.
Helping to define training material and programmes as the Sales team grows.
Partnering with Marketing to create and drive market specific programs and lead generation campaigns.
Learning and being ahead of the curve of Saas sales and the Analytics industry.

Compensation Range
The budgeted compensation range for this role is €50,000 to €85,000 annually (we do not have a commission or bonus scheme at Hotjar). Ranges are based on market research and are equitable to other roles within Hotjar. The actual compensation offered to a successful candidate will be based on relative experience and skills. At this time we are only able to provide official employment status to those located in Malta. All other candidates will join our team as full-time consultants and will be responsible for paying any taxes or applicable fees where they reside.
Requirements
3+ years of inbound sales experience, ideally with high volume, SMB accounts. Enterprise experience in addition to this is considered advantageous.

Customer facing experience in a technology environment – empathetic to the challenges customers face.

Product savvy – able to develop strong understanding and technical knowledge in order to speak confidently to customers and communicate their needs to our team.

Naturally organised and prepared disposition.

Willingness to get your hands dirty and wear many hats in a startup role – you'll need to be comfortable taking calls and closing deals while also thinking strategically about growing our sales efforts.

Strong negotiating and strategic selling skills.

Passionate about technology solutions.

Process oriented – proven experience of approaching process in a scalable way and implementing pipelines that are efficient in closing leads at high volume.

Perfect oral, written, and presentation skills in English.

Empathetic and adaptable – must be comfortable talking to different types of potential customers from multiple industries and technical abilities.

Demonstrated history of successfully managing renewals.

Must submit to a background check confidentially processed by our third party.
Similar Jobs
You may also be interested in these jobs below