Senior Backend Developer – Remote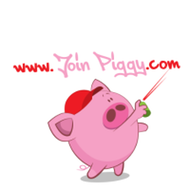 Piggy, LLC.
Senior Backend Developer – Remote
Mobile-App

Medium
JOB FUNCTION

Senior Backend Developer – Remote
COMPANY

Piggy, LLC.
INDUSTRY

Mobile-App
LOCATION

Headquarters:Lake Mary, FL,Lake Mary, FL
JOB DESCRIPTION
We are looking for a PHP Developer responsible for managing high volume back-end services and the interchange of data between the server and the users. Your primary focus will be the development of all server-side logic, definition and maintenance of the central data stores, and ensuring high performance and responsiveness to requests from the middleware layer. You will also be responsible for integrating some front-end elements built by your co-workers into the application. Therefore, a basic understanding of front-end application development is necessary as well.

The right candidate will have subject matter expertise in AWS.

What We Are Looking For
Strong knowledge of PHP fundamentals including OO principles and PSR standards.
Experience in an agile dev environment, with CI and Unit and Integration testing.
Deep understanding of AWS technologies, including Kinesis, Lambda, SQS, DynamoDB and RDS.
Proficiency and experience with high load environments and working at scale.
Understanding fundamental design principles behind a scalable application
Enjoys improving when possible, but fixing when urgent.
Strong knowledge of web security best practices and how to implement them.
User authentication and authorization between multiple systems, servers, and environments
Integration of multiple data sources and databases into one system
Familiarity with limitations of PHP as a platform and its workarounds
Creating data structures that represent and support business processes
Familiarity with large scale MySQL and DynamoDB database systems and their performance limitations.
Proficient understanding of code versioning tools (Git) and profiling tools (Blackfire/XDebug) and how to perform code audits.

The Opportunity
Collaborative working environment with the full support of a team of industry experts.

Job Functions:
Build efficient, testable, and reusable PHP modules
Solve complex performance problems and architectural challenges
Integration of data storage solutions
Will integrate various APIs from third parties;
Build our own APIs to be used by Apps
Improve and convert existing code to new standards.
Build Unit and Integration tests.

Job Requirements:
Strong English language skills.
Excellent communication skills, including verbal, written, and presentation.
Include in Cover Letter

Include in your cover letter an answer to the following question:
Name three ways to improve the speed of a SQL query joining 20 million rows across 3 tables.
Apply for this Position
If you can see yourself in this remote role and feel you can add to the ongoing success of In Marketing We Trust, then apply via https://www.joinpiggy.com/careers
Similar Jobs
You may also be interested in these jobs below